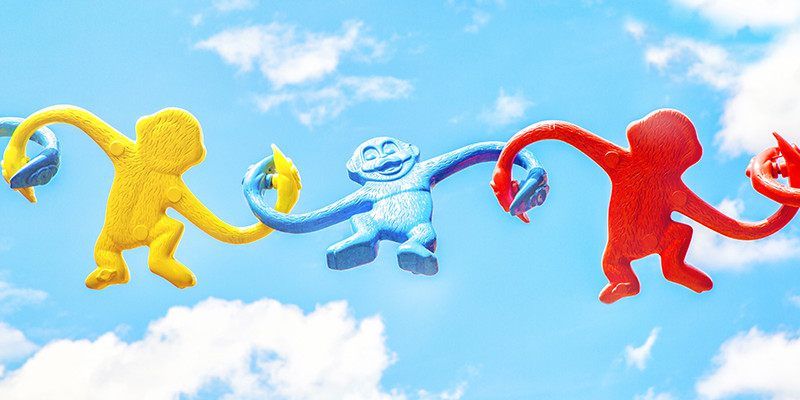 Resourcing wellbeing not punishment
Opinion - New Zealand Drug Foundation executive director Ross Bell shares the organisation's views on supporting rather than excluding students
The NZ Drug Foundation says support, not punishment, is the best way for schools to address alcohol and other drug issues. In their submission to the Tomorrow's Schools Review they argue there should be more incentives for schools to promote wellbeing, and less reliance on exclusions. Ross Bell sets out where they stand
The world around us and the future we're preparing young people for is in constant flux. This is equally the case whether we're talking about work, relationships, money, leisure, citizenship, or other aspects of life, including alcohol and drug use.
Schools have a fundamental role in equipping our future citizens so they can all thrive. The academic attainment and the life skills that schools teach are crucial, but so are the protective factors that come with being at school. These include things like stability, a sense of community, and a supported and safe environment to learn how to become an adult.
No school is an island
No school is an island. The way people live and behave in the wider community around the school will be reflected by the students. If at home and in the neighbourhood adults turn to alcohol or other drugs to celebrate, let off some steam or self-medicate, then it's more than likely young people will do this too.
It doesn't matter where people live, what parents earn or if they're regular churchgoers, some students will use drugs. Some will do this in a way that affects their academic performance, behaviour and attendance. For a few it could be the beginning of a lifelong problem. In an ideal world, schools wouldn't turn their backs on anyone they find using drugs. As with other behaviour issues, such as fighting, bullying or absenteeism, schools have a role in promoting student wellbeing.
Throwing a rulebook at someone has been shown to be ineffective 
Schools are now grappling with an array of difficult issues, and many are doing this in ways that line up with current thinking about how people learn. Throwing a rulebook at someone and relying on negative reinforcement has been shown to be ineffective. Instead, the evidence points us to allowing young people to make mistakes and learn from them.
In many areas of school life this developmental approach has been adopted. But this is not so when it comes to drug use. The statistics show schools are still trying to punish students out of using drugs. Of the 900 odd young people aged under-16 excluded from New Zealand schools in 2016, alcohol and drug use was one of the most common reasons for exclusion. The majority of those excluded were Māori and/or from low income families.
Equipping students for a world where drugs exist
The Drug Foundation has been working with 11 schools to implement an evidence based approach to improve student wellbeing and reduce drug and alcohol harm. We're calling this Tūturu. The programme acknowledges that every student will ultimately make their own choice about alcohol or other drugs. Effective education, within different curriculum strands, is one part of equipping students for a world where drugs exist. And for those students whose attendance or academic attainment is slipping, then extra support can be offered, in conjunction with local health services. Fundamentally, there needs to be a positive school environment that promotes wellbeing.
Introducing Tūturu, in full or part, is no quick fix. All levels of the school are involved, including the board, senior staff, counsellors, teaching and support staff. This takes considerable leadership and time, as changing a school culture takes at least five years.
A proactive wellbeing focus
A proactive wellbeing focus is not something all schools will readily consider. The competitive environment in which schools operate means that they are incentivised to support students who are more able. In turn, exclusions or expulsions can be the preferred option – rather than providing support – to protect a school's reputation. The way we see things, exclusions will stop being used when alternatives are available instead.
In our submission to Tomorrow's Schools Review we called for better resourcing to ensure all schools could go down the support route. This might sound a radical idea but we do think removing the ability of schools to exclude students under the age of 16 is ultimately where we want to end up. This is provocative given the current state of funding within the secondary school sector. However, we strongly believe that we should aim high.
Moving away from a reliance on punishment to one based on support is the best thing we can offer our young people. Getting the incentives right so schools support young people throughout their school life will help grow adults with good life skills and self-management, and that helps everyone in New Zealand.
Visit the Tūturu website: tuturu.org.nz