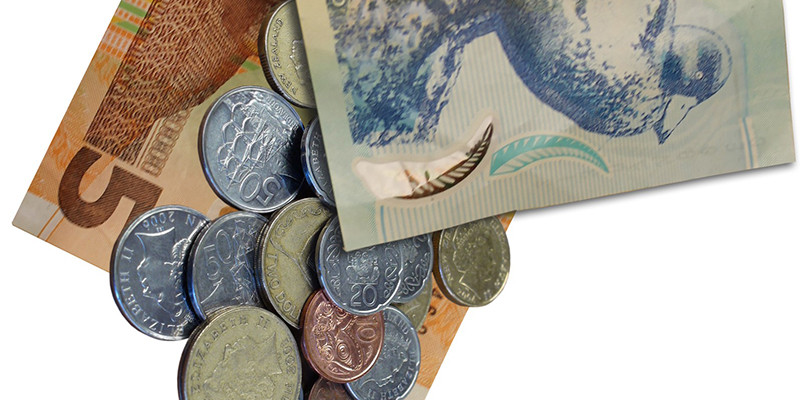 Social investment and education funding models
Guest columnist NZCTU policy director and economist Bill Rosenberg's examines the latest policy buzzword "social investment" - extended from the abridged version in the print edition of August 2017 PPTA News.
'Social investment' – an almost magical incantation
The phrase "social investment" is now almost a magical incantation in government policy making. Suddenly all government agencies are looking to take a social investment approach to their spending. Ministers no longer spend money – they "invest" it. Big Data is in there somewhere, making it all "evidence-based" - and it is coming to education, in particular in the redesign of the decile funding system. But what is social investment, is it really something new, and how might it work in education?
An idea that has been around since the 1930s
Actually it's still not very clear what the government means by social investment. The idea that social spending could be thought of as an investment has been around since at least the 1930s: the concept that spending now, if done in the right way, can bring future social and economic benefits. New Zealand's ground-breaking welfare state brought in by the first Labour government from 1935 could be regarded as social investment.
Two different approaches
There are really two different approaches under the government's "social investment" banner. The "investment approach" used in the Ministry of Social Development (MSD) and the new Ministry for Vulnerable Children is based on calculating an estimate of the total "future fiscal liability" of every current welfare beneficiary: the probable future cost to the MSD's budget. The estimate uses actuarial modelling (as used in the insurance industry) on MSD's huge administrative database going back to the early 1990s.
Future liability model dangerously flawed
Policies are then designed to minimise that "future liability". If helping a beneficiary reduces the liability – in other words reduces future government spending – it is good, otherwise it is bad. It is a dangerously flawed approach. It does not take into account the impact on the wellbeing of families relying on benefits to enable them to look after their children and themselves. It fails to take into account possible benefits to the economy of people having more time to retrain, search for a job that suits them , move to find a job or pay for serious training programmes that would give them new career prospects. It assumes that being pushed off the benefit is the same as finding a job – less than half of those leaving a benefit are in fact employed – and that the kinds of jobs they end up in are better than being on a benefit.
It's about cutting government expenditure, not making a better society
Even their own evaluation finds this is frequently not the case. This approach should be scrapped. The administrative database is useful for research purposes, but the "fiscal liability" approach is simply a means to cut government expenditure, not to make better lives and a better society.
Broader social investment approach not as narrow
The government's broader social investment approach is not as narrow. It is defined by cabinet as:
Setting clear, measurable goals for helping those people
Using information and technology to better understand the needs of people who rely on social services and what services they are currently receiving
Systematically measuring the effectiveness of services, so we know what works well and for whom, and then feeding these learnings back into the decision-making process
 Purchasing outcomes rather than specific inputs, and moving funding to the most effective services irrespective of whether they are provided by government or non-government organisations (NGOs).
Some concerning aspects
Partly this is just good policy-making practice – be clear what you want to do, understand the problem and evaluate afterwards – and so is unremarkable. But some aspects are very concerning.
It is a highly targeted approach: this is a conservative government which has said it wishes to reduce the size of government relative to the economy. It sees a more systematic use of the huge administrative databases available to the government (Big Data) as a way to reduce spending to the minimum required to raise the most disadvantaged people in society to just above that level of disadvantage. There is little room in this approach for addressing the underlying causes of disadvantage, which frequently come down to poverty and inadequate incomes, poor housing and other basics which confront power and income inequalities in society.
A procurement strategy not an investment strategy
With constant financial pressures placed on all public services, highly targeted spending gradually pushes out broader population-based public services and social support, increasingly forcing people to pay for health, education and other services themselves or through private insurance. Low and middle income people also have needs that the state either must provide (because no other institution can) or can provide most efficiently (such as health services, education, and retirement income).
Ideology has also conveniently grafted on outsourcing – "services provided by non-government organisations" – to this programme. This privatisation agenda is not a necessary part of a genuine investment approach. In fact a future-looking "investment approach" has only a small part in the government's broader "social investment": most of it is about much tighter criteria for social initiatives to get funding. This is a procurement strategy rather than an investment strategy.
Be careful with the data
While there are big benefits that can be gained from rigorous statistical analysis of the administrative data, we must be careful about its use. Correlation can be confused with causality: for example, being in family receiving a benefit does not in itself harm educational achievement – but the poverty, poor health, insecure housing and lack of resources to give children new experiences may well do so. There are big concerns about both breaches of privacy and 'big brother' policies which make obtrusive use of that information to target individuals on the basis of predictive modelling that has high error rates.
So how might this apply to school education?
First it is worth pointing out that the MSD's fiscal liability "investment approach" would be disastrous if applied to education. If additional spending on a pre-school child leads to better future educational achievement, that means not lower fiscal liability but higher: the child will stay at school longer and take part in tertiary education. A policy that tries to reduce fiscal liability would say cut spending on early education so fewer children stay on in education, saving the Ministry of Education and Tertiary Education Commission money. It would work against the outcomes we want from our education system.
Questions about decile replacement
One approach that is being taken is to analyse administrative data to find a set of indicators for targeting funding better than the decile system does. The focus appears to be on students with the highest risk of low achievement. It is highly technical and not clear yet where it will end up. At this stage I can only ask some pertinent questions.
What are the indicators of educational outcomes that are being used to define "success"? Are they narrow (like NCEA achievement) or broad (like success in students' future lives)?
Is the policy targeting only the most disadvantaged? If so, what effect will it have on the resources available to other students and their educational outcomes?
Do the indicators take into account collective factors or only the characteristics of individual students? Examples of collective factors could be whether the school population as a whole has a high proportion of students who change schools relatively frequently, and to what degree the community from which the majority of students come has the resources, networks, facilities and stability to support children's out-of-school and in-school educational development?
Do the indicators encourage consideration of the deeper causes that affect educational achievement, rather than proximate causes or symptoms? Or will it encourage correlates to be confused with causation?
Are there risks to privacy, of stigmatisation or selecting the wrong students for interventions in the way data is being used?
Does it encourage outsourcing or privatisation of education or services to schools?
In the final analysis, the most important question is: Does this genuinely invest in our children's future, or is it mainly about finding highly targeted, lower cost ways to provide minimum acceptable education standards with a focus on narrow or short term results?
Sources: 
Taylor Fry Pty Ltd. (2017). Off-benefit transitions: Where do people go? Wellington, New Zealand: Superu