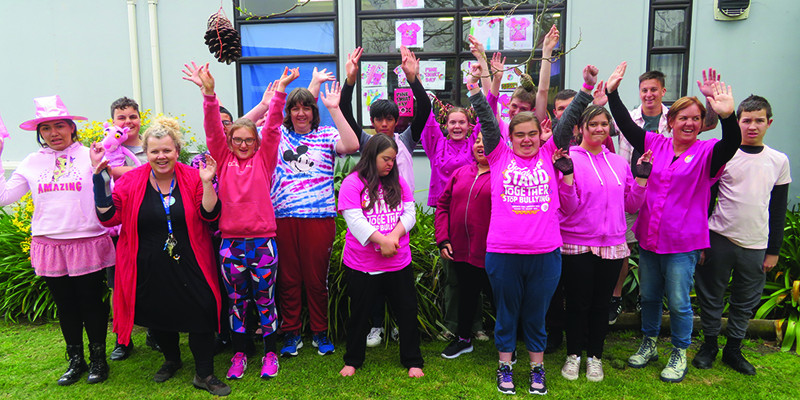 Taking a stand against bullying
New Zealand schools joined Kiwis throughout the country to Speak Up, Stand Together and Stop Bullying on Pink Shirt Day
Feature image: Havelock North High School's diverse learners
Teachers and students joined thousands of New Zealanders throughout the country to take a stand against bullying during this year's Pink Shirt Day.
Celebrated annually around the globe, the day began in Canada in 2006 when two students took a stand against homophobic bullying after a peer was bullied for wearing a pink shirt. In Aotearoa, Pink Shirt Day works to create schools, workplaces, communities and whānau where everyone feels safe, valued and respected. The campaign is coordinated by the Mental Health Foundation and supported by PPTA.
Delay no dampener on celebrations
Usually held in May, the Covid-19 pandemic meant New Zealand's 2020 Pink Shirt Day was celebrated on October 16. With the theme Kōrero Mai, Kōrero Atu, Mauri Tū, Mauri Ora – Speak Up, Stand Together, Stop Bullying, thousands joined the movement, thrilling organisers.
Schools up and down the country dressed in pink, held pink morning teas and raised funds for Pink Shirt Day, the Mental Health Foundation and rainbow youth groups such as InsideOut.
"Aotearoa, what can we say. Your incredible support has filled us with hope, aroha and gratitude. Thousands of you came together to celebrate our diversity and take a stand against bullying. Thank you to each and every one of you for taking the time, doing the mahi and wearing the t-shirt. Together, we can put an end to bullying.
We see you
"We see you, we care about what's happening to you, we want to make a better Aotearoa for you. #pinkshirtdaynz isn't just about wearing pink - it's about having hard kōrero, taking real steps to increase inclusion, celebrate diversity and make sure no one ever has to stand alone," organisers said.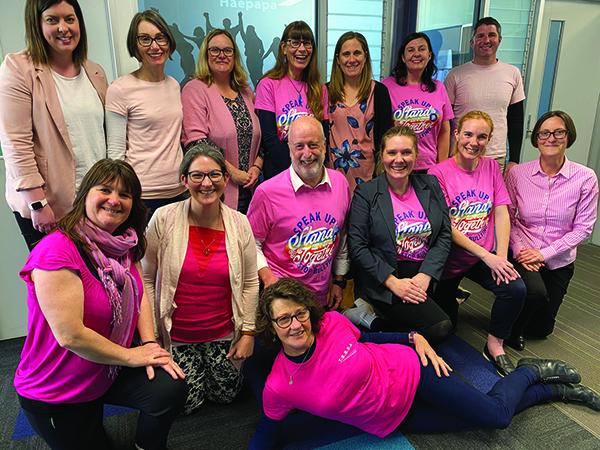 New Plymouth Girls High School staff stand together to stop bullying