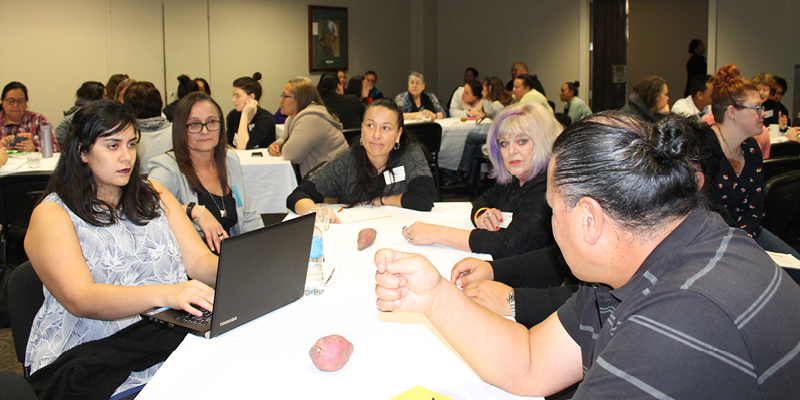 Teachers embrace te reo Māori
Secondary teachers are looking forward to discussing their first bilingual discussion paper at the PPTA annual conference in early October.
The paper, Whānau, hapū, iwi, māori communities and schools working together – mā te mahi tahi, ka ora ai te taitamaiti: Working together to support māori student success, aims to help schools and Māori communities work together to build collaborative, culturally responsive relations and mana enhancing partnerships and to put changes into action to support Māori students' educational success. 
Over 85 percent of Māori students are taught by mainly non-Māori teachers in mainstream secondary schools and although there has been some improvement in achievement rates, we know Māori students could be doing much better.
PPTA Āpiha Māori Dr Te Mākao Bowkett says, "Our reo is the path that will open hearts and minds and allow te ao Māori to become an integral part of every community. That's why, this year, for the first time we are presenting a paper in both Māori and English. Integrating the wairua and mauri of te reo Māori in the work we do for teachers, children and whānau will strengthen and enrich it."
"This is te wiki o te reo Māori and we're going public so others can see that the small steps we take and feel empowered to do the same," Bowkett says, "The seed of change is within us all and it is our responsibility to leave a legacy for our tamariki and mokopuna."
"Tōku reo, tōku māpihi maurea. My language is my awakening, the window to my soul."