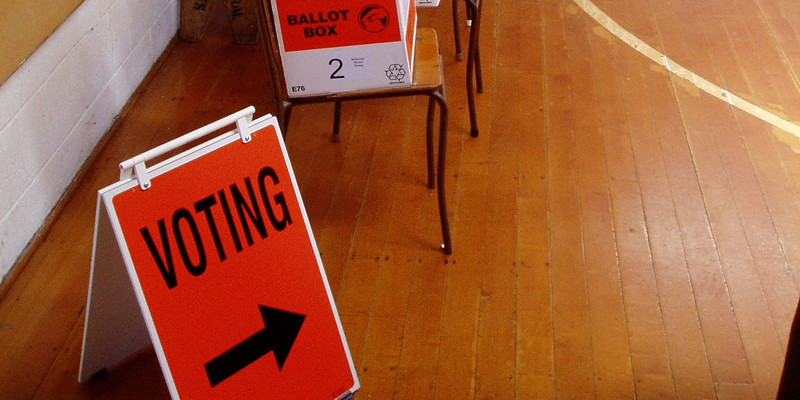 Teaching council candidate - James Thomas
Democracy is alive and well in the teaching profession with 18 secondary teachers and two secondary principals nominated for the 2019 Teaching Council of Aotearoa New Zealand board elections. Principal candidate James Thomas answers some questions for the PPTA News.

What do you think the teaching council's main priorities should be for the next three years? 
Representing over 100,000 New Zealand teachers is a huge responsibility for the teaching council.  Of the functions for which the council is responsible, I believe priority needs to be given to:
enhancing the status of teachers and education leaders
setting requirements for approving and monitoring Initial Teacher Education (ITE) programmes
promoting and enabling effective, sustainable use of Our Code Our Standards (which I think are very positive) as the basis of sensible appraisal that improves teaching and learning.
What experience do you have that would make you a good fit for this role?
People tell me that I care, listen and look for sensible solutions.  I have had many roles in a cross-section of schools and I am currently principal of Whangaparaoa College.  Over the years I have also contributed as an author, examiner, Achievement Standard writer, NCEA marker, PLD facilitator, ITE lecturer, and education advisor.  Governance experience as a trustee and chair of a primary school, member of the Polyfest Trust Board, and being on the board at Whangaparaoa College will be very helpful.  During my time as a principal, I have served as president of the Auckland Secondary Schools Principals' Association; and am currently on the SPANZ executive. 
Are you a PPTA member, and if so, how have you been involved in PPTA?
I am a member of the PPTA, but have not sought positions of responsibility.
What is the main thing that the council should be doing to raise the status of the teaching profession?
Partner with schools to recruit the 'best and the brightest' young Kiwis to the teaching profession. Improving the status of teachers and education leaders will require paying them appropriately. The council should do what it can to support teachers and education leaders in this area. Continue the work around leadership development, and quality teaching, so it is clear that New Zealand teachers and education leaders are outstanding professionals.
Tell us about your career and why you are a secondary principal
It may sound idealistic, but I became a teacher to make a positive difference in peoples' lives. It certainly helped that I could study Physical Education for three years, as I loved sport and physical activities - and still do. From my first position in 1979 at Awatapu College in Palmerston North, I gave everything a go, worked hard, learned lots, and took the opportunities that presented themselves. That led from one adventure to another and seven years ago I was appointed principal here at Whangaparaoa College.
Is there anything else you would like to share? 
I am happy to serve on the teaching council if my experience in, and passion for, education can contribute to excellent outcomes for our young people, in a way that is sustainable for teachers and school leaders.
 A full list of secondary principal candidates is available on the Teaching Council of Aotearoa New Zealand website (educationcouncil.org.nz)
Teaching Council of Aotearoa New Zealand 2019 elections - Candidate directory for secondary principals sector (PDF)