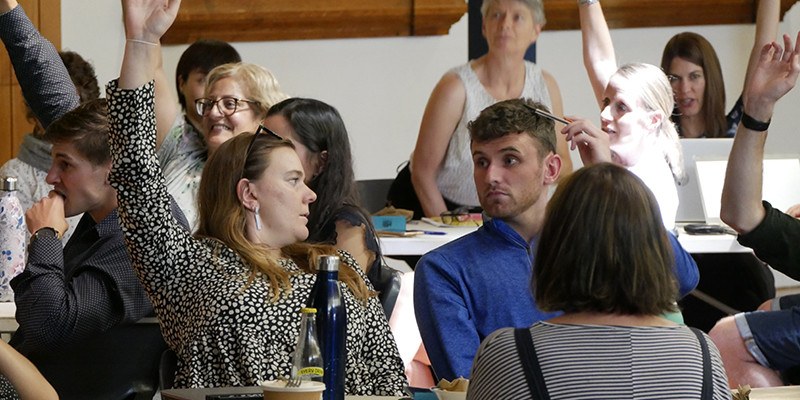 Teaching council does not speak for or listen to teachers
PPTA branches consider a vote of no confidence in the Teaching Council of Aotearoa New Zealand.
Secondary teachers throughout the country are considering a vote of no confidence in the Teaching Council of Aotearoa New Zealand. At the time of publication PPTA branches were meeting in response to the council's announcement that it would increase fees by 115 percent and require annual certification from 2020. An announcement made just as schools were being reopened at level 2.
"Teachers are feeling let down, unheard and angry," PPTA president Jack Boyle said.
"Our concerns and the concerns of more than 90 percent of submissions the council received during its 'consultation' have been ignored – so, not a consultation at all," he said.
Rubbing salt into the wound of the fee increase was the added disadvantage of the increased workload of applying for certification every year, Jack said. "It shows no consideration for the fact this will disproportionally affect our most vulnerable teachers – new teachers, relievers, those on maternity leave and those with whānau commitments."
"They claim to have listened to our feedback that teachers want to be able to pay annually – twisting it to mean annual certification," he said.
Overwhelming member opposition to fee increase
In February this year more than 350 PPTA branches took part in union meetings in response to the proposed fee increases.
Despite initially only being given three weeks to provide feedback at one of the busiest times of the school year, members pulled together to discuss the issues, make submissions to the council and vote on questions that would guide PPTA's next steps.
The results of the voting showed clear opposition to the fees increase and gave PPTA executive approval to take further action should the increases go ahead.
Teaching council must be limited to core functions
On top of the massive increase and shift to annual certification, the council had completely failed to acknowledge the heart of teachers' concerns, Jack said.
"The teaching council does not speak for teachers, nor does it listen to them. Teachers were very clear – we do not wish to fund the teaching council's expansion into areas beyond its remit.
Members were not opposed to the concept of a teaching council as such. They accepted the need for teachers to be registered and for there to be a disciplinary body to keep standards high. However they strongly objected to the size of the proposed increases and the bad faith consultation process.
Feedback showed teachers did not consider the council to be an appropriate location for professional learning and particularly did not want to fund a Centre for Leadership Excellence, Jack said.
"This only amplifies the mistrust teachers feel in a body that claims to represent their best interests while ignoring their concerns."
Our vision for a functioning teaching council
PPTA and the Secondary Principals' Council have a shared vision for a teaching council that meets the needs of teachers.
"The teaching council should be an independent body that processes teacher registration and certification and deals with conduct and competency issues. Nothing less and certainly nothing more, Jack said.
"The teaching council is not, and should not be, an institution that provides educational leadership or professional development. It should not provide workshops, professional conversation platforms, podcasts or videos. It should not be promoting itself online, providing email updates or conducting surveys. The teaching council should never purport to be the 'voice' of teachers," he said.
Principals were just concerned as teachers about the implications of the teaching council changes and had been included in the nationwide meetings. Representative of principal groups, SPC and SPANZ had also written to the council voicing their disappointment, Jack said.