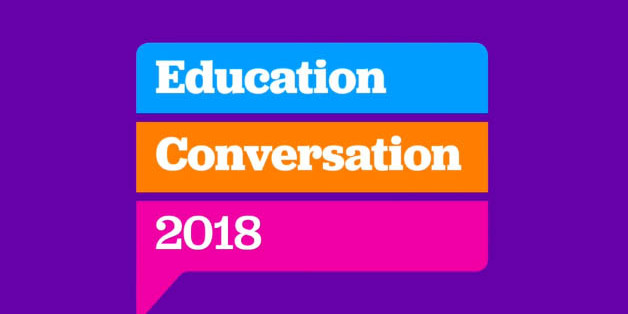 Tomorrow's Schools – advice for the decision makers
PPTA wants member voices heard in the education system overhaul
It's time to take a "fundamental look" at our education system, says education minister Chris Hipkins.
"The benefits of the changes have run their course, and we need to take a fundamental look at the system," he said, when announcing a government review of Tomorrow's Schools.
He wants changes that are constructive, evidence-based and done in a way that schools and communities feel empowered and PPTA will be part of that discussion, president Jack Boyle said.
Time for PPTA members to start having discussions
It is time for members to start having discussions about what changes they think are needed to improve social and educational outcomes for students, Jack said.
An independent taskforce informed by a cross-sector advisory panel will review the last 30 years under Tomorrow's Schools and report to the minister by the end of this year. PPTA expects to be involved with this panel and will be collecting your views to share, he said.
Risks in the current model
PPTA believes there are a number of risks in the current model. Competition is leading to winner and loser schools and loser schools mean students miss out.
Jack said there was no oversight of the interest and needs of the current system as a whole. "Local school management is prioritised over other important aspects," he said.
Increased inequality
The board of trustees model can increase inequality between schools and has equity implications for students.  Insufficient funding and the difficulties rural, isolated and low decile schools can have attracting parents to be trustees can mean schools in more affluent areas are able to attract more qualified boards.
"Other schools lose students, then lose funding and have less opportunity to offer a broad curriculum," he said.
There is a lot of duplication in the current system, with neighbouring schools competing rather than complimenting and collaborating. This meant a lot of extra monitoring – 2300 school boards means 2300 schools must be audited each year. Administration and compliance workload had been driven to extreme levels, he said.
A loss of system support for schools
Tomorrow's Schools has led to a loss of system support around schools and a loss of collective responsibility for the wider profession. "Coherence and support has gone," he said.
There was also a lack of continuity with board membership turning over as new members are voted on.
Share your thoughts
Jack believes the review could be a valuable unifying opportunity and looks forward to hearing members' thoughts.  In the meantime the government has set up the Education Conversation – Kōrero Mātauranga survey, which we believe will inform the taskforce's report.
It is described as "your chance to shape the future of New Zealand education, for all our children and young people, for the next 30 years or more."
PPTA encourages members to share their thoughts. The survey can be found at conversation.education.govt.nz and the social media hashtag is #EdConvo18
Education Conversation 2018 survey 
Tomorrow's Schools - how did we get here? (April 2018 PPTA News)