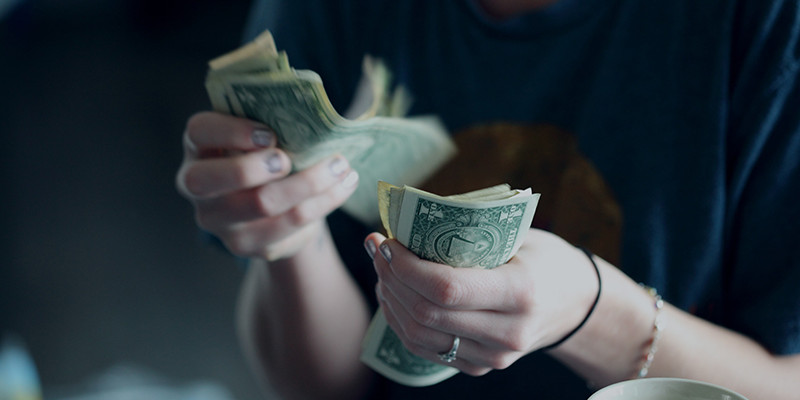 Undermining public education during a pandemic
For-profit consultant company Crimson Education has been using the Covid-19 pandemic to tout its services.
Feature image by Sharon McCutcheon on Unsplash
While teachers and schools were finding ways to make online learning work during lockdown, a profit-making organisation was using the Covid-19 pandemic to undermine them.
Crimson Education is a tutoring company that charges parents significant amounts of money to get their students into international universities.
Late last year it launched the Crimson Global Academy, an online high school for years 9 to 13 pushing an alternative to NCEA run by global education publishing giant Pearson.
As New Zealand went into lockdown Crimson ramped up its advertising, offering 'together we are strong – at the time of crisis' webinars, complete with union/collective inspired imagery.
In a press release Crimson offered to support the Ministry of Education to assist schools to transition online, while at the same time advertising its own school that openly challenged our national qualification.
There are certain things that should never be for profit
PPTA vice president Melanie Webber says making money out of education is morally reprehensible.
"I believe in public education. There are certain things that should never be for profit. Education and health are two of these."
Crimson Education's fees started at $15,000 but were more likely to add up to between $30,000 and $60,000 with its tutoring and counselling services, she said.
She also believed Crimson's advertisements for their new online school were disingenuous, implying it had an established programme when it had only begun this year. 
This is not learning
Melanie believed Crimson Education's tutors seemed to focus more on gaming the system for grades than education. "We have had situations where tutors (not specialised in the area they are tutoring in) have 'taught' students essays for their exams. This is not learning."
As recently as December last year the company's co-founder, Kiwi millionaire Jamie Beaton was defending against accusations it used untrained tutors.
Former Prime Minister Sir John Key's son Max was one of Crimson's tutors from 2015 to 2017 and Sir John Key himself has now joined the Crimson Global Academy online school board as an advisory member.
No real advantage
Crimson provided no real advantage to students wanting to apply to American universities that couldn't be gained for free through the American Embassy, Melanie said. "If you look at the numbers of students who were applying to and being accepted to US universities before the advent of Crimson and after, there is no difference," she said. 
Melanie believed Crimson's services further imbalanced the playing field for students from low-income backgrounds.
The organisation's marketing involves offering 'scholarships' as prizes, targeting already very high achieving students to increase its profile and acceptance rates, she said.
Undermining NCEA
Melanie feels strongly about the organisation's attempt to undermine our national qualification by focussing on one run by a for-profit organisation.
"They have chosen to use Pearson's Edexcel platform rather than NCEA. Pearson are educational profiteers," she said
Inventing its own league tables
Crimson is also engaging in the destructive practice of ranking schools, according to its own criteria. 
This led to one school reassuring its parents by lashing out at the organisation in a newsletter.
"Some of you may have read the New Zealand Herald article that purports to rank schools according to some random criteria developed by Crimson Education. Please note that Crimson is a business that charges parents significant amounts of money," the newsletter said.
Crimson had no idea how many of the school's students had accessed universities or tertiary institutions and could only be using guesswork for its rankings of the arts and sports.
"At no point has Crimson asked for any data from us. We hope that you will see through Crimson's ranking as self-promotion, which of course it is," the newsletter says.
Disaster capitalism
Crimson's push during the Covid-19 pandemic has echoes of the private profiteering threatened in the aftermath of the 2011 Canterbury quakes, when charter schools – fully taxpayer funded private schools operated by private sponsors – were being heavily promoted.
In response Parents Across America founder Karran Harper Royal gave a keynote speech to PPTA's 2012 annual conference on how the introduction of charter schools after Hurricane Katrina decimated the New Orleans public school system.
Rather than providing parental choice, New Orleans charter schools took the power from parents and communities and placed it in the hands of corporations, Royal said.
Another prong to the charter schools sales pitch, similar to that of Crimson Education, was that the schools would be able to provide 'innovation' that was not possible in the state sector.
However Royal described New Orleans charter schools are nothing more than regimented "test-prep factories".
Shades of edupreneurs past 
In 2016 Massey University professor John O'Neill conducted research for PPTA, NZEI and the New Zealand Principals' Federation on how international organisations at elite levels of society were shaping education policy in New Zealand. 
He investigated how educational businesses with charitable arms such as CORE Education and Cognition Education were dishing out scholarships, running professional development and holding educational events.
CORE and Cognition were both significant commercial entities that were picking up a lot of government contracts. It was a form of 'educational-philanthro-capitalism' that had a cosy relationship with government outside normal democratic channels, O'Neill said.
"Is it right that just because you have money you are able to engage in activity that begins to significantly shape the direction and emphasis of public policy?"
Then president Angela Roberts shared her concerns about the corporatisation of education in America.
"In the United States you have Bill Gates heavily influencing education policy, but the citizens can't vote him out if they don't agree with it. Politicians are accountable in a way that people are not."