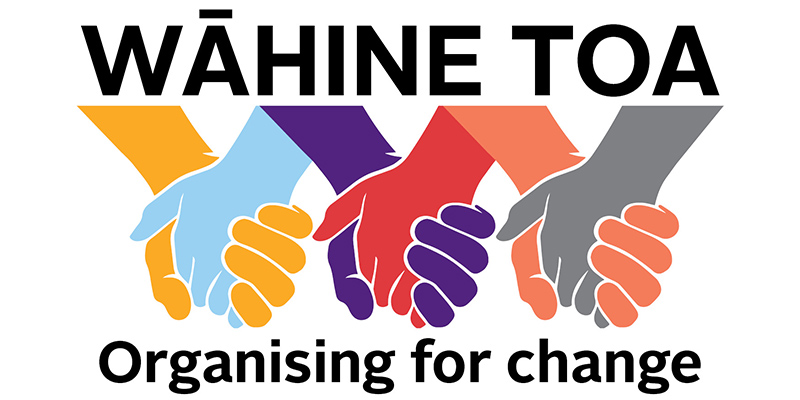 Wāhine Toa – organising for change
Power, passion and energy at the NZCTU's 30th biennial women's conference
The power, passion and energy of union women was strongly in evidence at the NZCTU Women's Conference held on July 12 -13 in Wellington. Nearly 200 union women attended this hui held 30 years on from the first NZCTU Women's Conference in 1987.
We listened, cried, told stories, sang waiata and celebrated together. The atmosphere was one of hope and determination. Remits from the floor demonstrated this: the need to strengthen our paid parental laws, develop union sexual harassment policies and ensure the government ratifies the newly passed International Labour Organisation convention which has a strong focus on eliminating gender-based violence. Women in unions are in good heart. The conference achieved its objective of strengthening women in unions.
Women's Rights at Work
PPTA members Alex Oldfield and Susan Haugh and field officer Adele Towgood presented train-the-trainer workshop on PPTA's Women's Rights at Work organising tool.
A WRAW chat is a step by step series of fun activities designed to identify the challenges women face at work. The purpose of the workshop is to help women develop a collective agenda for change at work, and inform campaigns and policy for the union movement and wider. Susan, Alex and Adele did a great job and PPTA is already fielding enquiries from other unions wanting to try the tool.
As Susan said afterwards, "I'm so glad that we have been able to spark some of our love of the WRAW chat with other unions."
WRAW chat resources are available on our website:
Nothing about us, without us
A selection of the feedback from participants:
"The selection and quality of the speakers was excellent. I found Karanina Sumeo, Tania Te Whenua and Mich-Elle Myers particularly inspiring and eye opening, and I think that the focus on Māori, Pasifika, and women in male dominated industries was spot on, and the over-arching message of 'nothing about us, without us' was an important take-away."
"Areas of immediate concern were addressed thoughtfully, honestly and thoroughly, and speaking for myself, allowed me to remember essential issues facing women in the workforce, particularly around pay inequality and job accessibility particularly for Pasifika and Māori women--which is important for me to remember as a Pākehā woman in a very privileged and European-dominated community. I was left with some areas to consider in terms of activism in my own place of work and within the PPTA as women's rep for my school."
"All the keynotes were great, offering valuable, often challenging insights. I was struck by the way all of these women spoke to us: respectfully, honestly and from the heart. And I was moved and inspired by the energy in the room – being amongst so many wonderful sisters meant I left feeling nourished and recharged."