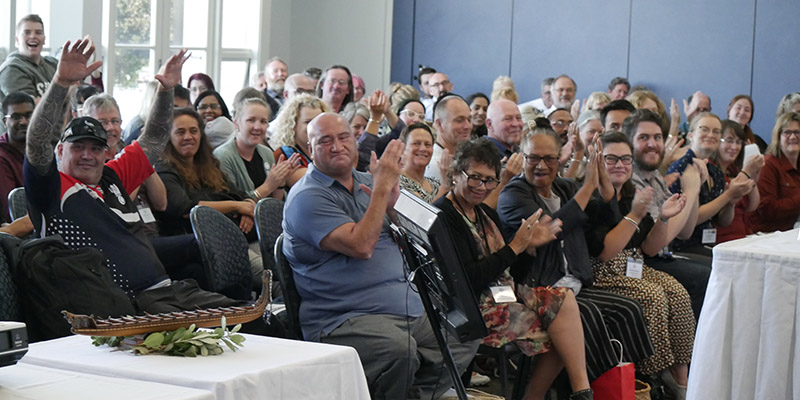 Delegate Leadership Workshop / Issues and Organising Seminar
The PPTA Delegate Leadership Development workshop will be held on Friday 13 August 2021 and the PPTA Issues and Organising Seminar will be held on Saturday 14 August and Sunday 15 August 2021.
The workshop and seminar are being held at the Brentwood Hotel, Kemp Street, Kilbirnie, Wellington. Travel will be arranged by national office and accommodation will be provided at the venue for people from out of town.
Everyone wanting to attend the workshop or the seminar must have approval from their region and must complete a registration form.
REGISTER FOR THE DLD WORSKHOP and/or THE I&O SEMINAR HERE
Delegate Leadership Development workshop
The workshop is being held for regional chairpersons and ward reps, establishing teachers' reps, men's reps, pasifika co-ordinators, rainbow network coordinators, secretaries, treasurers, te reo-a-rohe and women's network reps.
This workshop is Ministry of Business, Innovation and Employment approved and people registering for this day will receive a letter from their local field office. Pass this letter on to your school to advise you will be on employment relations education leave (ERE leave) that day.
National office will cover all other costs (travel, twin accommodation and meals) for these people to attend the workshop and the seminar.
The workshop starts at 9.30am on Friday with morning tea.
REGISTER FOR THE DLD WORSKHOP and/or THE I&O SEMINAR HERE
Issues and Organising Seminar
The seminar will have people assembling at 9.00am on Saturday for a powhiri at 9.05am and will conclude with lunch at 12.30pm on the Sunday.
REGISTER FOR THE DLD WORSKHOP and/or THE I&O SEMINAR HERE
Who should attend?
Friday, Saturday & Sunday (funded by national office)
regional chairpersons incl Auckland ward reps (one per ward)
regional establishing teachers' reps
regional men's reps
regional pasifika coordinators
rainbow network coordinators
regional secretaries
regional treasurers
regional women's coordinators
te reo-a-rohe
Friday, Saturday & Sunday (funded by regions)
deputy chairs (if region wishes)
Saturday & Sunday only (funded by regions)
any other member who wishes to attend and who is approved by their region
executive members who wish to attend
Regional costs
Executive asks regions to support the attendance of other attendees to the seminar. Details on probable costs are available from Louise Mortland at national office.
Further information
REGISTER FOR THE DLD WORSKHOP and/or THE I&O SEMINAR HERE
For further details on the seminar, email Louise at travel@ppta.org.nz