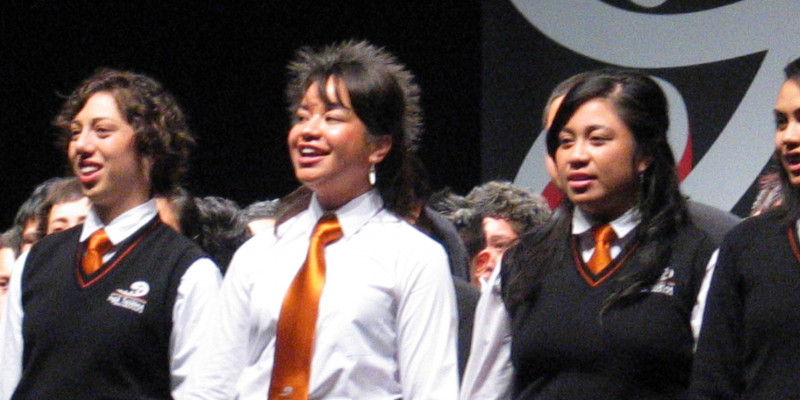 Ngā Manu Kōrero Speech Competitions 2021
Regionals: May 14 - July 30 Nationals: September 21-23
Ngā Manu Kōrero is regarded as the most significant event on the Māori education calendar for nurturing the oratory skills and providing the stage for young people to express their views and to lay down their challenges to an admiring and critical audience of peers, parents, whānau and judges.
The speech contests are intended to encourage the development of skills and confidence of Māori students in spoken English and te reo Māori. All secondary schools are invited to participate in this wonderful event, noting that the Māori section is open to all students as part of a strategy to support everyone to learn and to speak in te reo Māori.
Currently there is a strong sense of urgency within our communities to protect our indigenous Māori language so that it can be spoken and heard and understood across the current and future generations of Aotearoa New Zealanders. The commitment to ensure the survival of Māori language as a living, spoken and dynamic treasure is captured within the essence of Ngā Manu Kōrero.
This kaupapa is precious and endearing to each of us because it celebrates who we are as a nation. Ngā Manu Kōrero is about honouring the special and unique existence of being Māori and of sustaining our connections to the Māori world in all its glory.
The national secondary speech contests are now entering their 55th year after a one year hiatus due to Covid-19. The national finals this year will be hosted by Manawatū/Horowhenua at Palmerston North Teachers' College Theatre, Centennial Drive, Hokowhitu, Palmerston North on Tuesday 21 – Thursday 23 September 2021.
---
UPDATE: the limit of 10 attendees per region has been lifted! Now up to 10 per school may be sent to the national competition.
---
Contents of this page
Ngā Manu regional contests – dates, venues and contacts
Forms for students
Forms for regional coordinators
Forms for judges
Forms for timekeepers
Ngā Manu regional contests – dates, venues and contacts

Click here to see contest dates and regional coordinators' contact details (PDF)
Student / competitor profile forms
To enter, please click on your region below. This will bring up a form for you to fill out, which will be automatically sent to your regional coordinator.
Tāmaki-Makau-Rau Ngā Manu Kōrero ki Te Waitematā
Tāmaki-Makau-Rau Te Whaitua o Uenuku
Waitaha / Te Tai Poutini / Aoraki
Regional coordinators
Click here to enter students from your region in the competition
Click here to download the competition handbook
Click here to download a request for regional funding /certificates form
Judges
Copies of the following judging sheets are to be used at school, regional and national competitions.
Judging sheet – Sir Turi Carroll – Junior English
Judging sheet – Te Rāwhiti Ihaka – Junior Māori
Judging sheet – Korimako – Senior English Prepared
Judging sheet – Korimako – Senior English Impromptu
Judging sheet – Pei Te Hurinui Jones – Senior Māori Prepared
Judging sheet – Pei Te Hurinui Jones – Senior Māori Impromptu
Timekeepers
Timesheet – Sir Turi Carroll Junior English
Timesheet – Te Rāwhiti Ihaka Junior Māori Prepared
Timesheet – Korimako Senior English Prepared
Timesheet – Korimako Senior English Impromptu
Timesheet – Pei Te Hurinui Jones Senior Māori Prepared
Timesheet – Pei Te Hurinui Jones Senior Māori Impromptu