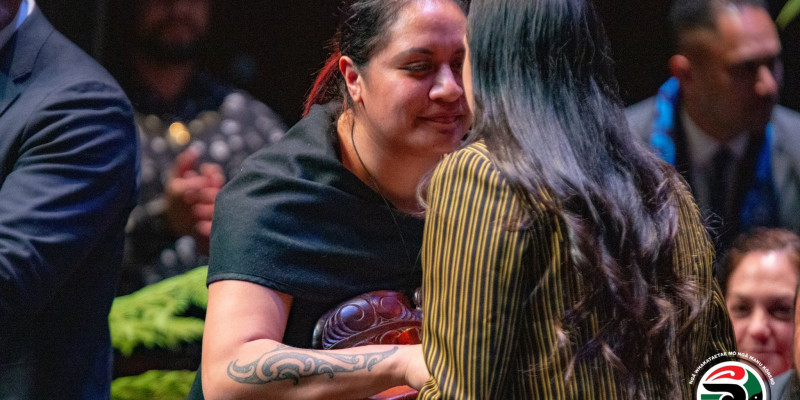 Ngā Manu Kōrero Speech Competitions 2022
Regionals: May 25 - July 1 Nationals: September 28-30
Tēnei te reo whakamihi o Te Ātiawa, o Ngāti Raukawa ki te Tonga me Ngāti Toa Rangatira e rere atu ana ki a koutou katoa. Nau mai, haere mai tā tātou kaupapa ki Te Upoko-ō-te-Ika. Tīhei Mauri ora.

Kei ngā rangatira ō āpōpō, nō koutou te wā ināianei.

The National Committee of Ngā Manu Kōrero is pleased to announce that Ngā Whakataetae Mō Ngā Manu Kōrero will take place this year online on Thursday 29 – Friday 30 September 2022. The contestants' performances will be streamed to the public via YouTube at the same time as the judging is conducted by a select group of experienced judges elected by each rohe. You can watch it at this link:

Day 1: https://youtu.be/bT0HgV-gZTs

Day 2: https://youtu.be/WxysHJMVvsA.

The broadcast is proudly funded by the Ministry of Education, Te Taura Whiri i Te Reo Māori and PPTA Te Wehengarua.

Ngā manaakitanga o te runga rawa,

National Ngā Manu Kōrero Committee
| | |
| --- | --- |
| | |
Ngā Manu Kōrero is regarded as the most significant event on the Māori education calendar for nurturing the oratory skills and providing the stage for young people to express their views and to lay down their challenges to an admiring and critical audience of peers, parents, whānau and judges.
The speech contests are intended to encourage the development of skills and confidence of Māori students in spoken English and te reo Māori. All secondary schools are invited to participate in this wonderful event, noting that the Māori section is open to all students as part of a strategy to support everyone to learn and to speak in te reo Māori.
In this 57th year of the competitions, we have reluctantly made the decision to again hold the national event online. Last year was the first time we trialled this format, due to Covid restrictions, and in light of the possibility of more Covid variations and surges, we think online is again the best option. We were pleasantly surprised at how well the national competition ran last year and the degree of participation.
Regions will be responsible for high-quality filming of contestants. The quality is important to give our rangatahi the best chance to shine in their performances and the funding provided by Te Taura Whiri i Te Reo Māori and PPTA Te Wehengarua is available to assist with this.
Judging of the finals will be held in Wellington, without contestants present in person, on 28 – 30 September, and will be screened online.
---
Contents of this page
Forms for regional coordinators
Forms for judges
Forms for timekeepers
Ngā Manu regional contests – dates, venues and contacts

Click here to see contest dates and regional coordinators' contact details (PDF)
Regional coordinators
Click here to download a request for regional funding/ certificates form
Judges
Copies of the following judging sheets are to be used at school, regional and national competitions.
Judging sheet – Sir Turi Carroll – Junior English
Judging sheet – Te Rāwhiti Ihaka – Junior Māori
Judging sheet – Korimako – Senior English Prepared
Judging sheet – Korimako – Senior English Impromptu
Judging sheet – Pei Te Hurinui Jones – Senior Māori Prepared
Judging sheet – Pei Te Hurinui Jones – Senior Māori Impromptu
Timekeepers
Timesheet – Sir Turi Carroll Junior English
Timesheet – Te Rāwhiti Ihaka Junior Māori Prepared
Timesheet – Korimako Senior English Prepared
Timesheet – Korimako Senior English Impromptu
Timesheet – Pei Te Hurinui Jones Senior Māori Prepared
Timesheet – Pei Te Hurinui Jones Senior Māori Impromptu