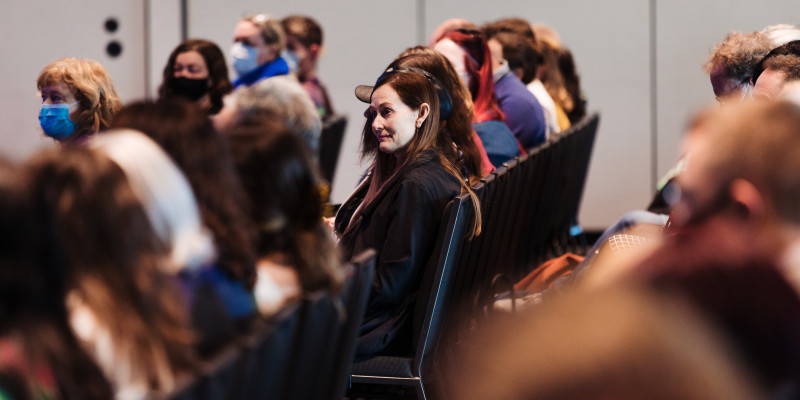 Paid union meeting schedule June
PUMs will be held regionally in the week of 26 June - 30 June during school hours. PUMs are centrally funded by the PPTA, including for required transport.
Please note: if you are unsure which Paid Union Meeting your branch is attending, please contact your branch chair or local field officer.
| | | | |
| --- | --- | --- | --- |
| day/date | time | Venue | Region |
| Mon 26 June | 1:00 pm | Te Rauparaha Arena, Porirua | Wellington |
| Mon 26 June | 1:30pm | Naenae College | Hutt Valley |
| Mon 26 June | 1:10pm | Wakatipu High School | Southland (Queenstown) |
| Tues 27 June | 9am | Paeroa College Hall | Hauraki-Coromandel (Paeroa) |
| Tues 27 June | 1pm | Stratford High School | Taranaki |
| Tues 27 June | 1:30pm | Otago Girls' High School | Otago |
| Tues 27 June | 2pm | Mercury Bay Area School | Hauraki-Coromandel |
| Tues 27 June | 1:30pm | Whangarei Boys High School | Northland Central |
| Tue 27th June | 1pm | Rotorua Girls High School | Bay of Plenty (Rotorua) |
| Tue 27 June | 1pm | The Trusts Arena | Tāmaki Makaurau Auckland Hauāuru (West) |
| Wed 28 June | 1.30pm | Timaru Boys' High School | Aoraki |
| Wed 28 June | 1pm | Barfoot and Thompson Stadium | Tāmaki Makaurau Auckland Rāwhiti (East) |
| Wed 28 June | 1pm | Westlake Girls' HS Auditorium | Tāmaki Makaurau Auckland Te Raki Paewhenua (North) |
| Wed 28 June | 1pm | Lesieli Tonga Auditorium | Tāmaki Makaurau Auckland Tonga (South) |
| Wed 28 June | 1pm | Whakatāne Little Theatre | Bay of Plenty (Whakatane) |
| Wed 28 June | 9am | Town Hall, Christchurch | Canterbury |
| Wed 28 June | 10am | PIA hall, Pukekohe | Counties-Manakau |
| Wed 28 June | 9:30am | House of Breakthrough | East Coast |
| Wed 28 June | 9.30am | Toi Toi, Hastings | Hawkes Bay |
| Wed 28 June | 1pm | Whanganui Racecourse | Manawatu-Whanganui (Whanganui) |
| Wed 28 June | 9am | Regent Theatre Palmerston North | Manawatu-Whanganui (Palmerston North) |
| Wed 28 June | 9am | Marlborough Boys' College | Marlborough |
| Wed 28 June | 9:30am | Nayland College | Nelson |
| Wed 28 June | 9:30am | Te Ahu | Northland Upper (Kaitaia) |
| Wed 28 June | 1:30pm | Turner Centre | Northland Upper (Kerikeri) |
| Wed 28 June | 1:30pm | Cromwell College | Otago |
| Wed 28 June | 1pm | Claudelands Event Centre | Waikato |
| Wed 28 June | 1:30pm | Makoura College | Wairarapa |
| Wed 28 June | 9am | Westport Bridge Club | West Coast (Westport) |
| Wed 28 June | 2pm | Greymouth Regent Theatre | West Coast (Greymouth) |
| Wed 28 June | 1pm | Atrium Auditorium, Otumoetai | Western Bay of Plenty |
| Wed 28 June | 1pm | Fiordland College, Te Anau | Southland (Te Anau) |
| Thurs 29 June | 1:30pm | Otamatea High School | Northland Lower |
| Thurs 29 June | 2pm | Invercargill Workingmen's Club | Southland (Invercargill) |
| Thurs 29 June | 1:30 pm | Taupo-nui-a-tia | Central Plateau |
| Fri 30 June | 1pm | Waiheke High School | Tāmaki Makaurau Auckland Rāwhiti (East - Waiheke Island) |