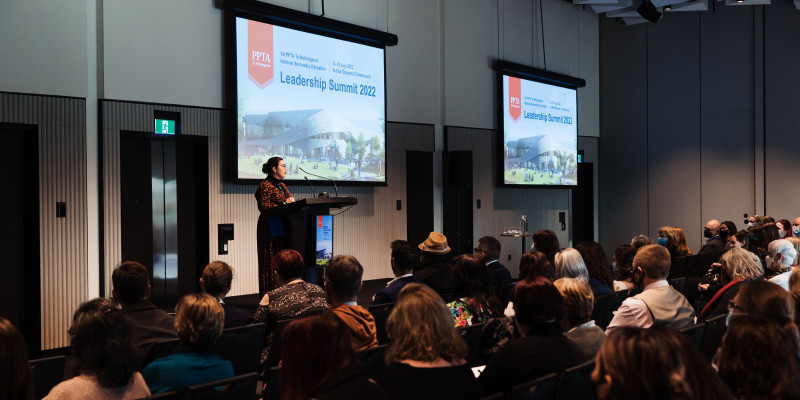 PLD Leadership Summit 2022
The conference has now concluded and thank you to everyone that registered and attended.
If you attended the conference, we will automatically send you the information for the next conference when dates and a venue have been arranged and we look forward to seeing you there. If your email address changes, please your new address to pptaleadership@confer.co.nz

If you did not attend this conference but wish to receive information on the next conference, please email us to pptaleadership@confer.co.nz to express your interest.
We are pleased to be able to share with you the highlight reel for PPTA National Secondary Education Leadership Summit.
We have also loaded keynote speaker presentations on the conference website here
Summit photos and individual headshots from the inaugural National Secondary Education Leadership Summit 2022, are now available on the conference website here