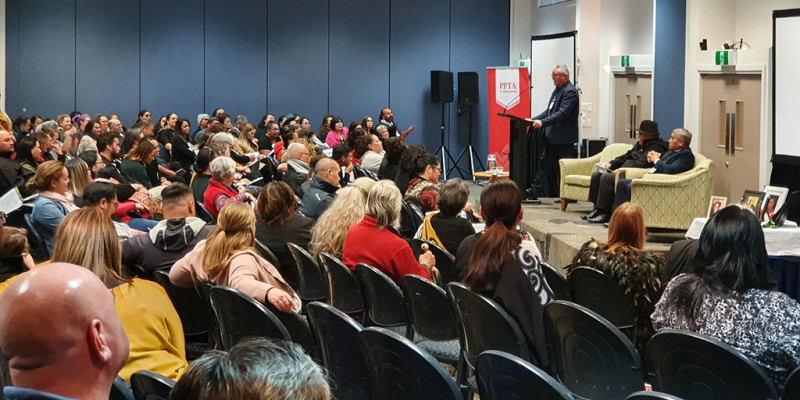 PPTA 2021 Annual Conference
The executive has met and made the decision that this year's Annual Conference will be replaced by an AGM and constitutional papers only.


AGM will be held on Tuesday 5th October between 1 pm - 4 pm
Annual Conference is the policy engine of PPTA Te Wehengarua. Unfortunately, the current situation with COVID-19 means that we are unable to run the conference in 2021. The executive has met and decided that the best option is to have an online AGM plus the constitutional papers. Papers that are not considered at the event will go to the Issues and Organising Conference 2022 as whitepapers. We are a member-led organisation, and this will still be a way members' voices are heard.
Date
The AGM will start at 1 pm on Tuesday 5 October.
How to Register
The event will run with a small top table in National Office in Wellington. If the event needs to go fully online (ie Wellington moves to alert Level 3 or 4) then the top table will run from people's homes. There will be multiple tiers of log in.
Delegates will be able to log in and have voting and speaking rights
Observers will be able to log in and have speaking rights
There will be streaming on YouTube as usual, with the stream coming down if we move into committee.
Delegations will be determined the same way they always have by regions. The registration process will be different – we are asking Regional Secretaries to complete a spreadsheet (sent directly to them) with details for those attending.
For more information, contact enquiries@ppta.org.nz.