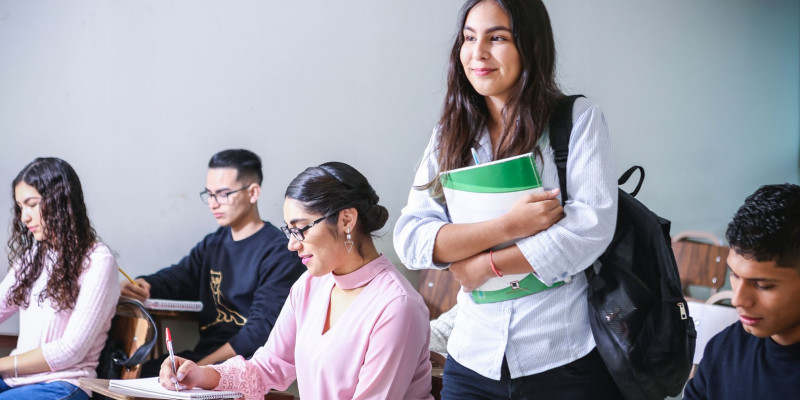 Provisionally Certificated Teachers' Conference (July 9-10)
Covid-19 update: this will be a virtual conference.
Update for June 26: Timetable unveiled
The PCT conference will run from 9am to 3pm on July 9-10, and will consist of keynotes, panels, and opportunities for networking.
Here is a portion of the timetable:
Thursday July 9
0900 Opening session
Mihi Whakatau
Opening Welcome: Jack Boyle, PPTA President
0930 Keynote: The Journey to Full Certification - Webinar with live Q&A
In this session, you will hear from the Teaching Council. They will outline, first hand, what they require and what support you should be getting from your school in order to move from provisional to full certification. There will be a live Q&A to conclude the session.
Presenter: Teaching Council
1030 Networking session
During this session you will have the opportunity to join a conversation, live video chat and exchange details with other conference participants. Go ahead and meet your fellow attendees.
1100 Keynote: Culturally responsive practice: Learning together with Tapasā - Webinar with Live Q&A
The presenters will be sharing a way that they have to support a school with culturally responsive practice while learning at the same time.
Presenters: Laura Calder & Diana Manks
1200 Lunch break
1245 Networking session
Join a conversation group of other participants in your region; arrange to meet up after the conference for coffee or a meal and expand your network.
1330 Panel Discussion
During this session hear from a panel of experts and engage via live Q&A
Facilitator: Jack Boyle
Panel: Paul Stevens, Luke Nickholds, Stephanie Low, Georgia Dougherty, Cam Stewart and Nikki Weston
Friday July 10
0930 Keynote: Re-establishing Relationships in your Classroom – Webinar with Live Q&A
This session will introduce the importance of building strong initial relationships with your students, how to transfer these relationships to include positive relationships with your subject and learning; and also look at the possible group split that has occurred during the COVID 19 level 4.
Presenter: Margaret Ross
1030 Networking session
Grab a BYO coffee and visit the meeting hub! Connect one-to-one with old friends or colleagues or make new connections. Chat via message or live video call and exchange contact information
1100 Bring it together - Interactive Discussion Group
Participants will be pre-assigned to discussion groups based on their subject area. This is an interactive workshop session and your camera and mic will be activated.
1200 Lunch break
1245 Networking
Join a conversation or connect will fellow participants in the meeting hub.
1330 Regional Breakouts – Interactive Discussion Groups
Participants will be pre-assigned to discussion groups based on their location. This is an interactive workshop session and your camera and mic will be activated.
1420 Regional Breakout Summary
Regional breakout facilitators will provide feedback from their groups' discussions.
1440 Farewell & Closing
Poroporoaki
---
Update for May 7:
The PCT conference is going ahead, but it will be held in the digital space rather than face-to-face. More details to come soon!
---
This conference is for secondary teachers, including those in Area Schools, who are provisionally certificated and are working towards becoming fully certificated. It will cover a number of important topics including rights, induction and mentoring, pedagogy and be a chance to meet other teachers in the same situation. Following on from this we are planning some regional rollouts for PCTs, as well as some regional workshops for mentors.
This conference will have free registration.
More details to come.
Register for the conference here.
Once you have registered, we will update you regularly on the status of the conference.