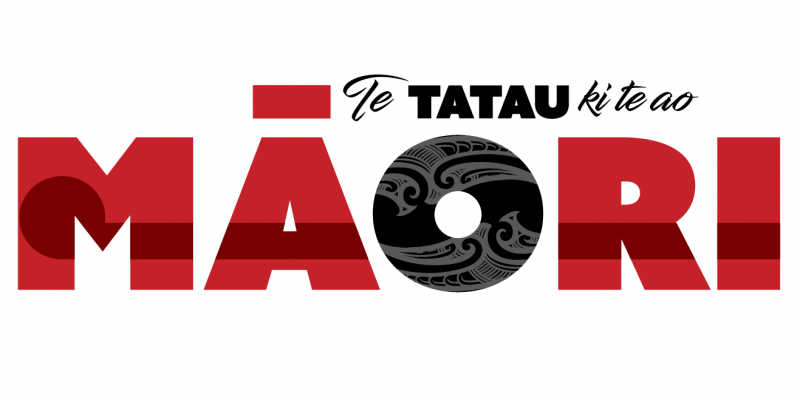 Te Tatau ki te Ao Māori
Registration for this programme is at capacity for 2023. To receive monthly updates on any course changes, along with our other available Learning and Development opportunities, please subscribe to our newsletter.
Kua

tae

te

wā

kia

uru

ki

te

rauoratanga

o

te

reo

 

 
Ko Te Tatau ki te Ao Māori: Te Tūwheratanga ki te Ao Māori tētahi whakangungu ngaio nā ngā Kaiako i waihanga, mō ngā Kaiako te take. 
 Ka whakautehia, ka hāpaitia, ka pōhiritia hoki koe ki te ao o te reo me te ahurea hei āki i tō oranga me āu mahi. 
It's time to join the

R

eo

revolution
Te Tatau ki te Ao Māori: Opening the Door to the Māori World is a professional development course designed by teachers for teachers.
It is a safe haven for secondary teachers to begin a journey into te reo Māori.
You will be respected, uplifted and welcomed into a world of language and culture that will enrich your life and your work.
Te Tatau acknowledges Māori as tangata whenua and upholds Te Tiriti o Waitangi. It applies Tangata Whenuatanga and Te Tiriti o Waitangi values within the learning environment and is respectful of all learners' identity and culture.
The course is inclusive and allows for the varying ability levels and needs of all learners.
This kaupapa fulfils responsibilities for teachers by promoting whanaungatanga with colleagues through professional and respectful collaboration.
FAQs
How much does the course cost?
Te Tatau is free for all participants. The key cost is time. We recommend 3 to 5 hours of personal or school-based practise per week to get the full benefit.
In addition to each class (1 to 2 hours weekly or fortnightly), we will empower you with resources and strategies to incorporate te Reo into your classroom practices. We will work with you to support your journey by providing online group meetups between classes, modules, exercises, activities and learning aids.
How long does the course take?
The course, comprising four modules that can be aligned with the school terms, takes approximately 30 weeks to complete.
How long is each class?
While there is some flexibility, classes generally run for 1 to 2 hours. However, we can work with you to develop a course that best suits your schedule.
What skill level is required?
No prior experience is required. Te Tatau is an introductory course designed for non-speakers or teachers who want to learn Reo skills and whanaungatanga.
Te Tatau's Education Officers will hold a hui (usually via Zoom) with organisers prior to each course, and will then decide which level is more appropriate and tailor their classes to the participants' skills and background.
What is the difference between school-based classes and regional/remote classes?
School-based classes are organised by a school's senior management team on behalf of a school and are open to staff and school whānau.
Classes are held in a suitable venue on school grounds, generally taking place after school or, if preferred, during lunchtimes.
Regional/remote classes are open to teachers across a number of schools and their communities. Depending on interest and location, these can either be held at regional centres (organised by the PPTA) or online.
While there is some flexibility, classes will generally be between 1 and 2 hours and will be held after school or on weekends.
How do I apply?
Please note that registrations for semester 2 2022 will be opening in May 2022. For updates on this and other PLD events and opportunities, you can subscribe to the PLD Fund's monthly newsletter.
Registering as a school
The person responsible for overseeing a school's PLD fund (either the Principal or Deputy Principal) will need to register the school's interest below. This outline will give the Education Officers a clearer idea of needs and skill level, which they'll discuss further in a hui over the phone or via zoom.
Registering as an individual
We will be delivering regionally based and remotely delivered lessons in semester 2 of 2022.
For any other enquiries, please contact tetatau@ppta.org.nz.