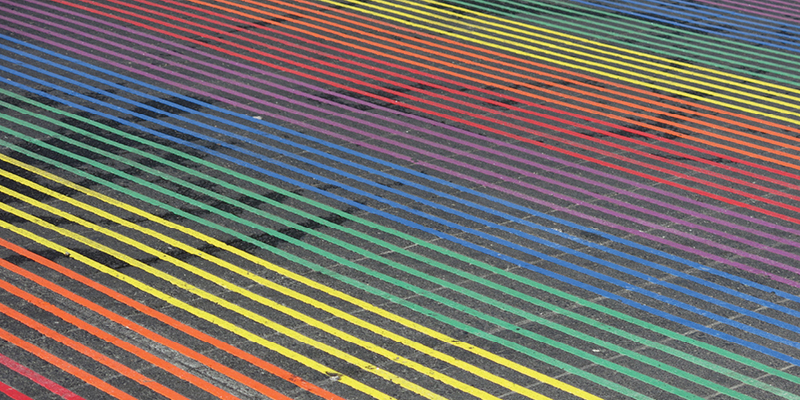 Inclusion and diversity workshops
Information about 'Safer schools for all' workshops
After a very successful trial in 2012 of its 'Safer Classrooms for All' workshops for school staff, PPTA has continued to offer these sessions to schools each year since then.

The sessions address the issue of bullying of students and other members of the wider school community who are perceived to be different because of their sexual orientation or gender identity.

There are a number of different aspects to the sessions, and while the presenter generally touches on all of them, they have the ability to respond to a school's needs by focusing on particular aspects, such as
• General awareness of the range of sexual orientations and gender identities including appropriate language;
• The regulatory framework that requires schools to be proactive in this area;
• Data about the health and wellbeing of lesbian, gay, bisexual and transgender students in New Zealand secondary schools (from the Auckland University Youth 2000 series of surveys);
• Strategies that teachers can use to promote a safe environment for all students.

PPTA will deliver the workshop at the request of a principal, and this ensures that the session and the work that will need to follow have the support of the school's senior leadership. It is important, if the session is to have a positive impact in a school, that all teaching staff are expected to attend, and that the senior leadership team of the school are active participants in the session too.

The PLD is provided at no cost to the school, and PPTA encourages schools in more isolated areas whose access to PLD is often limited to request a workshop.

The presenters are specially trained members of PPTA's Rainbow Taskforce for Safe Schools. They are sensitive to the range of knowledge, opinions and values about sexuality and gender issues likely to be present in a school staff, and provide for that. The presenters collect evaluations from all participants at every session, and the feedback from this has been overwhelmingly positive.

Below is an example of a response to a session at his school from one principal:

It is probably the most focused, current and enlightening professional learning that we have received from an outside provider in many years. Its subject was bullying, particularly in regard to sexual orientation and gender diversity. A very relevant topic in our schools, it was presented in a very sensitive and refreshingly open manner. Staff were staggered by some of the statistics that were revealed and the stories that were told so that at the end of the presentation everyone decided that we should never 'turn a blind eye' again to such disrespectful behaviour. And the seminar cost us nothing!

Other examples of feedback include one principal who wrote to a facilitator afterwards as follows: "You presented sensitive information in a non-threatening way and reminded us all that our gay, bi-sexual and transgender young people are often the most vulnerable of our students."
Another principal wrote: "Using the correct language is a key and will make a huge difference. From the seminar many of the staff discussed the celebration of diversity in our school and what we can do to ensure bullying and put-downs are eliminated."

A school may have a variety of reasons for requesting a Safer Schools for All session for their staff. Some examples are:

• Student surveys on bullying that have revealed that the school has some anti-gay bullying among students.
• The school has enrolled a transgender student, and is wondering what you needs to be done to ensure that they feel safe and welcome?
• The school has one or more gay or lesbian or transgender staff members and is not confident that they feel entirely safe?
• The school has a number of teachers who haven't yet thought about these kinds of issues and are unsure how to deal with homophobic and transphobic bullying when it happens.