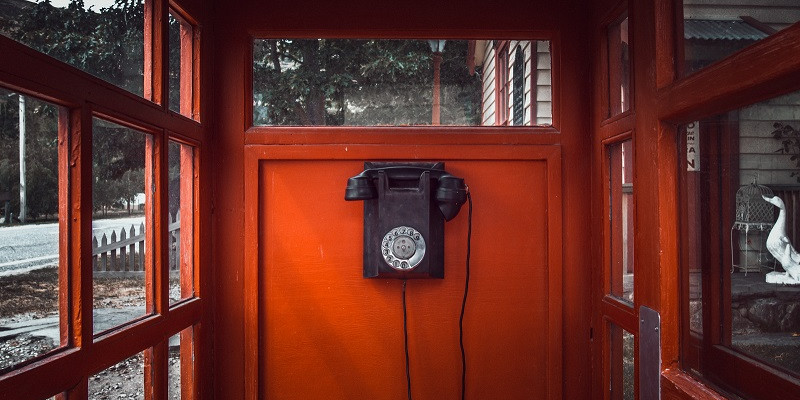 Contact us
There is a PPTA branch in every school, which means your branch representatives are the everyday contact for most members.
Field officers are another point of contact for information, advice, or support with workplace issues; see below or click here for your region's field officer contact details.
The field service provides advice and support for regions, branches and individual members and is run out of regional offices located in Auckland, Hamilton, Palmerston North, Christchurch and Dunedin.
Their functions include:
assisting members in resolving workplace issues
delivering membership education courses and seminars
advocating for members with the Teaching Council
Te mataroa work to assist those wanting support in a Māori context.
Other contacts
Membership enquiries: email our membership team (membership@ppta.org.nz)
'Intention to join the union' forms: please send these to our membership team (membership@ppta.org.nz)
Media enquiries: email Philippa Lagan (plagan@ppta.org.nz) or call her on 021 548 357
Other enquiries: contact our national office by:
emailing us (enquiries@ppta.org.nz)
calling us on 04 384 9964
Postal address is:
PPTA National Office
P O Box 2119
Level 5, 60 Willis Street
Wellington
Field officer contacts
Note: During the school holidays phone your local field office (and the phone will divert to the duty staff), email dutyfo@ppta.org.nz,or call 0800 630 400.
Auckland
Regions: Auckland; East Coast; Hauraki-Coromandel; Upper, Central, and Lower Northland
Field officers:
David Fowlie (Auckland)
Roy Fletcher (Auckland)
Kendra Greenwood (Auckland, Northland)
Michael Cabral-Tarry (Auckland, Hauraki-Coromandel)
Gavin Kay (Auckland, East Coast)
Field office:
Ph: 09 815 8610
Fax: 09 815 8612
Email: auckland@ppta.org.nz

Postal Address: PO Box 52006, Newmarket, Auckland 1149
Street address: 4 Western Springs Road, Morningside, Auckland
Hamilton
Regions: Central Plateau, Waikato, Bay of Plenty, Western Bay of Plenty and Counties-Manukau
Field officers:
Jason Smythe (Bay of Plenty, Western Bay of Plenty)
Paul Benefield (Waikato - relieving Field Officer)
Kathleen West (Counties Manukau and Central Plateau)
Field office:
Ph: 07 849 0168
Fax: 07 849 1794
Email: hamilton@ppta.org.nz
Postal Address: PO Box 20 294, Hamilton 3241
Street address: Level 1, 650 Te Rapa Road, Te Rapa, Hamilton
Palmerston North
Regions: Taranaki, Hawkes Bay, Manawatu-Whanganui, Hutt Valley, Wellington, Wairarapa, Nelson and Marlborough
Field officers:
Derek Morris: Hutt Valley, Nelson and Wairarapa regions.
Jan Torrey: Hawkes Bay region, Te Aho o Te Kura Pounamu, and the following Manawatū-Whanganui schools: Awatapu College, Central Regional Health School (Palmerston North), Cornerstone Christian School, Dannevirke High School, Freyberg High School, Mana Tamariki, Manukura, Monrad – Te Kura Waenga o Tirohanga, Palmerston North Intermediate, Queen Elizabeth College, St. Peter's College (Palmerston North), Tai Wananga Tu Toa, Tararua College, Te Kura Kaupapa Māori o Tamaki Nui a Rua, Totara College of Accelerated Learning.
and the following Manawatū-Whanganui schools: Dannevirke High School, Feilding High, Palmerston Boys, Palmerston Girls, Rangitikei College, Tararua College
Ahmad Osama: Wellington (except Te Aho o Te Kura Pounamu) and Marlborough regions
Rachel Burnett: Taranaki and Manawatū-Whanganui regions (except the schools Jan covers)
Field office:
Ph: 06 358 4036
Fax: 06 358 4055
Email: palmerston@ppta.org.nz

Postal Address: PO Box 168, Palmerston North 4440
Street Address: Level 2, Cnr The Square and 359 Main Street, PO Box 168, Palmerston North 4440
Christchurch
Regions: West Coast, Canterbury, and Aoraki
Field officers:
Jo Martin: Canterbury, Invercargill
Marie Blackley: Canterbury, Aoraki
James Morris: Canterbury, West Coast
Field office:
Ph:03 366 6524
Email: christchurch@ppta.org.nz
Postal Address: PO Box 5032, Papanui, Christchurch 8542
Street Address: Level 1, 501 Papanui Rd, Cnr Harewood and Papanui Roads, access via RSA car park
Dunedin
Regions: Otago and Southland
Field officers:
Roger Tobin: Otago and Southland, but not Invercargill
Jo Martin: Invercargill (works out of Christchurch office)
Field office:
Ph: 03 477 1311
Fax: 03 477 1804
Email: dunedin@ppta.org.nz

Postal Address: PO Box 1561, Dunedin 9054
Street Address: Level 1 Queens Garden Court, 3 Crawford Street, Dunedin