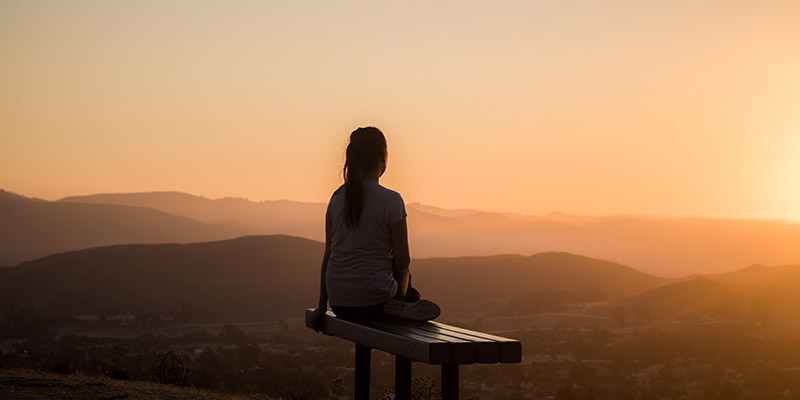 NZ Secondary Principal and Senior Leader Wellbeing Research
The 2021 Educator Health and Wellbeing survey is now open.
The survey is an independent, longitudinal study of the occupational health and wellbeing of educators across New Zealand. Your participation in the survey is important, to help us provide evidence on how school leaders' health and wellbeing is being impacted by the complexities and demands of your work.
New Participants
Register to start the survey.
You will receive an email containing a verification code that you must input to complete the registration. Tip: Check your junk/spam folders if the email is not in your Inbox.
Returning Participants
(those that have completed the survey in previous years)
If you have completed the survey in previous years, you can simply log in and commence the survey. Please use the same email address and password as last year.
The survey will also give you confidential personal feedback about your own health and wellbeing. If you completed the survey last year you will receive a comparison against last years results.
The research is run independently from the PPTA and has ethics approval. No individual or school will be identifiable in any reporting of the results.
To find out more, visit the Deakin Health and Wellington website.
2020 Principal and senior leader wellbeing study – key points
Newly released research by Melbourne's Deakin University reveals New Zealand's secondary school leaders are deeply committed to their work but experience high levels of stress.
The highest cause of student-related stress stems from mental health issues and school leaders experience high levels of conflict between their commitments and their home lives.
The longitudinal study, led by professor Phil Riley, has been running since 2011 in Australia, and since 2016 with New Zealand primary and some area school leaders. This is the first time New Zealand secondary school leaders and PPTA Te Wehengarua area school members have been included.
The research uses robust and widely used research instruments to measure school leaders' quality of life and psychosocial coping.
School leadership will always be demanding, emotionally challenging work but there are changes that can be made to ensure that school leaders and their whānau are not paying the price for their commitment. The Secondary Principals' Council has put together a series of recommendations to work towards achieving this.
What did the research find?
School leaders experience very high demands at work in all areas but particularly in situations where students, whānau and saff are experiencing heightened emotions.
The largest sources of stress are the sheer quantity of work and lack of time to focus on teaching and learning. These two factors far exceed other courses of stress at work.
The highest cause of student related stress was work relating to the mental health issues of students.
School leaders rely heavily on their families for support and experience high levels of conflict between their commitments to work and their home lives.
School leaders find their work very meaningful and have a strong sense of commitment to their role. They experience significantly higher levels of self-efficacy, organisational justice, and social inclusiveness at work than the ordinary population and good levels of trust.
Findings add to the longitudinal research on secondary school principals undertaken by the NZCER which show drops in morale and satisfaction and increasing concerns about workload.
Principals' perspectives on their work – NZCER (PDF)
Experiences of Māori school leaders
Because of the sample size of the survey, we were not able to produce reliable analysis for Māori leaders. The fact this has occurred is data in itself, it reflects the poor representation of Māori in our school leadership positions, particularly outside of Māori medium education. This shows a need for the system to reflect on why that is, and for solutions to be built into new initiatives such as the principal appointment guidelines.
PPTA Te Wehengarua has been in discussions with the Ministry of Education about partnering on a specific piece of Kaupapa Māori research on the experiences of Māori teachers and leaders, to ensure these experiences are visible and recognised. This research would be a valuable addition to the evidence available for advocacy and policy making.
Experiences of women in leadership
In 2020 PPTA Te Wehengarua commissioned a research review that highlights some of the barriers and enablers to women's progression into secondary school leadership. This review highlighted that in co-educational schools' women are still in the minority of leadership positions, despite holding the majority of teaching positions.
Read the full review of women in secondary school leadership here:
Women becoming secondary school leaders: Barriers, supports and enablers (nzcer.org.nz)
In this wellbeing research women reported significantly higher levels of stress, sustained stress, and bullying, than their male colleagues. As the research progresses, we will be able to see if this is a persistent trend and consider whether system changes are needed in response.
Summary and recommendations
There are changes that can be made to ensure school leaders and their whānau are not paying the price for their commitment.
In the words of the researchers "high job resources buffer job demands, reducing their negative impact on individuals."
The Secondary Principals' Council makes the following recommendations in line with the findings of this research.
Access to professional support
Additional external supports should be provided to ensure that school leaders are not isolated in their work and have the appropriate professional support to manage the demands of their roles.
This should include a combination of professional supervision, coaching, mentoring, professional learning groups, support for complex case management and improved trauma response. In a way that is culturally responsive and developmental for the leader.
Mechanisms and professional development for school leaders to be able to engage meaningfully with local Iwi and hāpu, that are designed and endorsed by Iwi and hāpu.
PLD for school leadership in trauma informed practice, dealing with difficulties and conflicts in the workplace, emotional aspects of teaching and learning, organisational function and emotional labour.
A leadership centre that is co-designed by the sector and funded by the government.
Improvements to coordination and staffing to support the work of school leaders
Urgent staffing increases to provide additional staffing in areas of pastoral care and school management.
Investigating models of co-principalship, this has been shown internationally to be particularly positive for women.
More flexibility in the Kāhui Ako model for leadership to be shared.
Improved processes for development and implementation of government initiatives. This should include coordination of consultation processes with school leaders and improved information dissemination and implementation phases.
Improved support for students with mental health needs
Urgent and ongoing improvements to the support available for students with mental health needs and additional learning support needs, including the completion of the national role-out of the Learning Support Coordinator position.
Urgent provision of PLD funded by government for school leadership and teachers in trauma informed practice.
Implementation of the recommendations of the 2019 review of Alternative Education, set out in the Cabinet paper: Redesigning alternative education: An end-to-end system of support for children and young people at risk of disengaging from education
Redesigning alternative education: An end-to-end system of support for Date considered children and young people at risk of disengaging from education – education.govt.nz (PDF)
Commitments of PPTA Te Wehengarua
PPTA Te Wehengarua in partnership with the Secondary Principals' Council is committed to doing our bit to support school leaders in your mahi. This includes:
Funding a professional supervision and learning group pilot for PPTA Te Wehengarua members that are senior leaders and principals.
Ongoing funding of the Deakin University wellbeing research for all school leaders and principals.
New models for PPTA Te Wehengarua member principals to access support on personal employment issues from dedicated legal professionals - launching term 3 2021.
Professional learning for senior leaders to upskill in employment relations skills and knowledge for management.
Staffing summit 2021 to highlight innovations and issues in secondary and area school staffing.
Advocacy at a national and policy level as part government and ministry forums including the wellbeing sub-group of the accord, the professional advisory group to the Minister for Education (PAD), and the National Advisory Group on the Leadership Advisory Service.
A new model for hours of work being developed for the collective agreement negotiations for senior leaders, with a model in the pipeline for principals too.
Access to a service that principals and senior leaders can join to access legal support on school management related issues – launching term 3 2021.