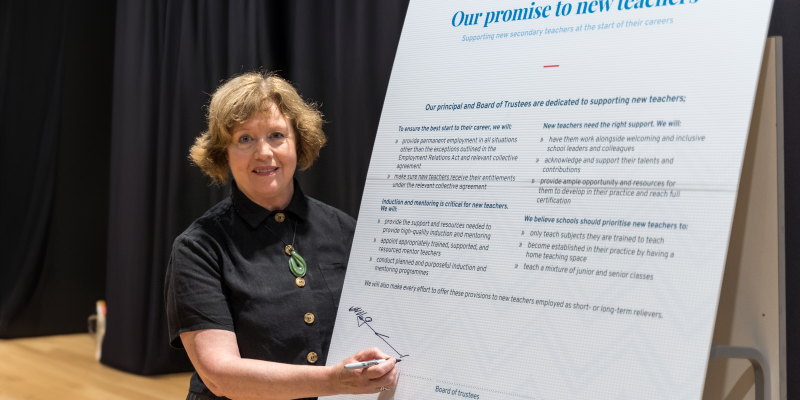 Principal wellbeing and growth cycle
We have developed guidance for secondary principals on wellbeing best practice, use of the wellbeing payment and the professional growth cycle.
In the latest negotiations for principals, SPC had a strong focus on improving principal wellbeing. The collective includes the following new clause under Health and Safety:
2.6 (c) As part of its commitment to health and safety obligations, the school board will consult with the principal on appropriate supports for their wellbeing. This may, for example, include development of a wellbeing plan and regular mechanisms for boards to check in on the wellbeing of the principal and ensure they have appropriate support.
This resource offers guidance, resources and frameworks that will support boards and principals to have this conversation in a meaningful and focused way.
It also covers updated guidance on use of the professional coaching and wellbeing payment in the SPCA and the requirement for principals to engage in a professional growth cycle.
The Ministry of Education guidelines for use of the professional coaching and wellbeing payment can be found below:
MOE guidance on SPCA entitlement
https://www.education.govt.nz/school/people-and-employment/principals-and-teachers/secondary-principals/#Professional
MOE guidance on ASPCA entitlement
https://www.education.govt.nz/school/people-and-employment/principals-and-teachers/area-school-principals/#Professional