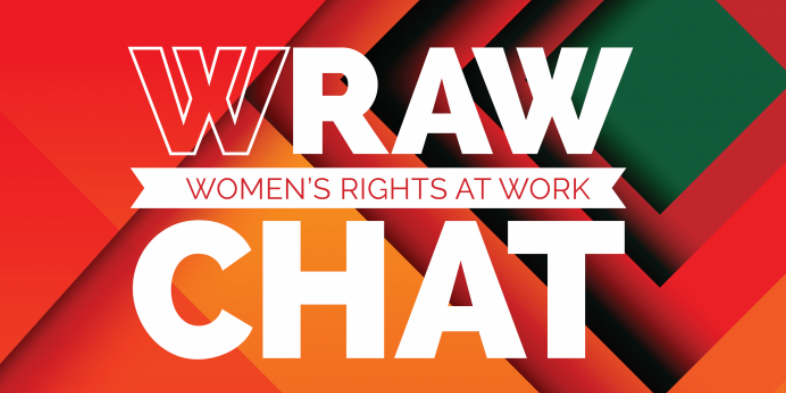 WRAW Chat
Haere mai! Congratulations for taking the time to add your voices to the conversation about gender equality and women's rights at work.

By getting together with your sisters you are building a growing movement of women who want to make work safer and better for women.
What is a WRAW chat?
A WRAW chat is a step by step series of fun, simple activities designed to identify the challenges that we face as women at work.
The purpose of a WRAW chat is to help you develop an agenda for change at work, and inform campaigns and policy for our movement, so we're taking action on the issues that matter.
How can I be involved?
To host a WRAW chat you will need a group of women, a time and place to chat and a WRAW chat kit.
You can download your kit from this page. You'll need to print a "Worksheet A" for each participant, and one copy of each other document.