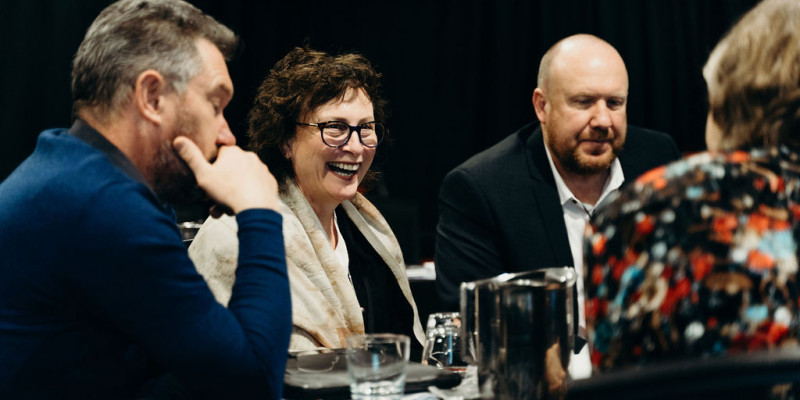 PPTA National Secondary Education Leadership Summit
July 13, 2022
Leadership Matters.
Mō te 2022, mā te PPTA Te Wehengarua e manaaki te Hui ā-Motu huataki Hautūtanga Kura Tuarua ki Te Pae, ki Ōtautahi. Ka whakahuihuitia e tēnei hui whakaihiihi ngā kaihautū mātauranga nō Aotearoa whānui hei matapaki i ngā take whai pānga nui kei te aroaro o ngā kaihautū nō te rāngai mātauranga. Ka whakapuakina e ngā kaikōrero rongonui whānui ō rātou pūkenga mō te whakapakari i te hautūtanga i roto i tō tātou rāngai mātauranga ki te whakaputa tonu i ngā hua akoranga mō ā tātou ākonga.
Tākuta Helen Finn, Te Kaikawe Hui
In 2022, the PPTA Te Wehengarua is hosting the inaugural National Secondary Education Leadership Summit at Te Pae Christchurch. This exciting event brings together education leaders from across Aotearoa New Zealand to discuss the most impactful issues facing education sector leaders. A range of high-profile speakers will share their expertise on building strong leadership within our education sector to continue transforming education outcomes for our ākonga.
Dr Helen Finn, Conference Convenor
Ko te PPTA Te Wehengarua te rōpū ngaio me te uniana mō ngā kaiako me ngā tumuaki e titikaha nei ki te whakapai ake i te mātauranga kura tuarua mō ngā ākonga o Aotearoa. Nō reira, mō wai tēnei hui? Ahakoa me tū ngā kaiako katoa hei kaihautū, e aro ana tēnei hui ki te tautoko i a rātou e tū ana, e aronui ana rānei ki te whai i ngā mahi hautū, arā - hei tumuaki, e aronui ana rānei hei tumuaki, hei kaihautū matua, hei upoko, hei tīni hoki.
PPTA Te Wehengarua is the professional association and union of teachers and principals committed to improving secondary education for New Zealand students. So, who is this conference for? While all teachers are required to be leaders, this conference will focus on supporting those in, or aspiring to leadership roles - principals, aspiring principals, senior leaders, heads of faculties, and deans.
More information on key dates, speakers and registration:
Click here to PPTA Leadership Summit