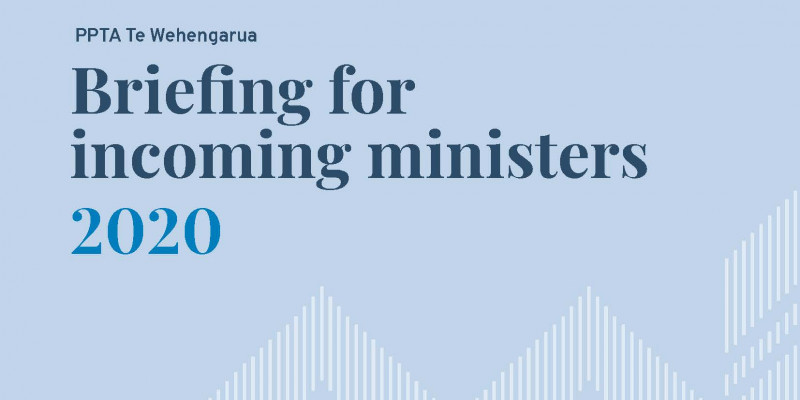 Briefing for incoming ministers 2020
As we always do after a General Election, we have written a briefing for incoming ministers. Although our Minister of Education remains the same, there are new associate ministers and a new Minister for Workplace Relations.

The briefing for incoming ministers is an opportunity for us to make sure everybody is on the same page about issues in education.
You can download the briefing via the link at the top of this page.
The ministers relevant to our work, both professionally and industrially, are:
Minister of Education, Hon Chris Hipkins
Associate Minister of Education (Māori Education), Hon Kelvin Davis
Associate Minister of Education, Hon Jan Tinetti
Associate Minister of Education (Pacific Peoples), Hon Aupito William Sio
Minister for Workplace Relations and Safety, Hon Michael Wood