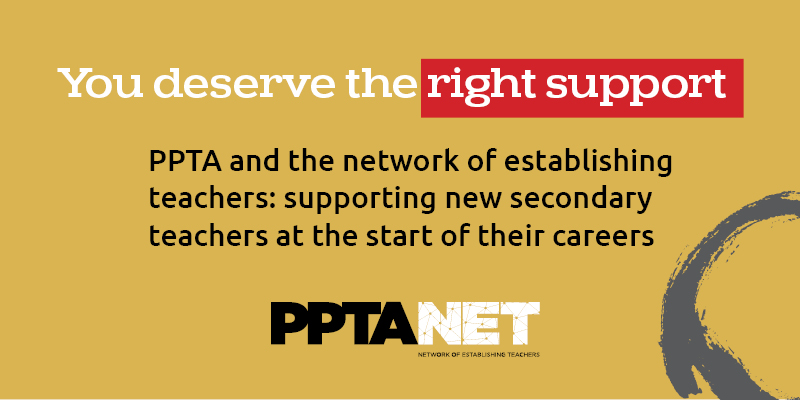 Promise To New Teachers
The 'Promise to new teachers' is a way for PPTA branches, boards of trustees and schools to show their commitment to new teachers, giving them the working conditions that they need to thrive.
Most new teachers (77%) are employed in a temporary position in their first school. Research shows that teachers who do not have supportive and positive experiences in their first teaching jobs are less likely to stay in the profession.
Considering the growing prevalence of teacher supply concerns and issues of recruitment and retention we believe it is time that real action is taken to ensure the best start to new teachers' careers. 

The Promise to New Teachers is a way for Boards of Trustees, principals and school communities to show responsibility for the future of the profession. By signing this promise, your school community demonstrates a shared mutual commitment to new teachers in your school.
Find out more about the PPTA Promise to New Teachers