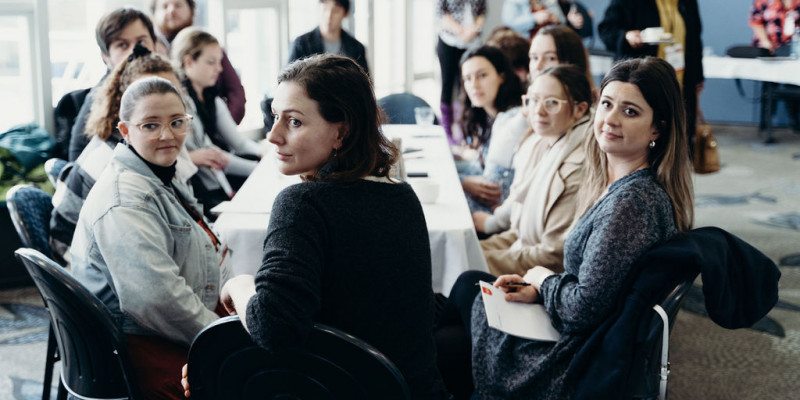 Women's Network
The PPTA women's network provides a structure and forum for women members to raise, discuss and promote their issues and aims at branch, regional and national levels.
PPTA Women's Committee
Following the recommendations of the 2020 PPTA Women in Leadership Conference, we are forming a Women's Committee to lead our agenda for change. We are calling for applications for four positions on the committee. Are you dedicated to improving the working lives of women teachers? Can you contribute to bringing about changes that benefit all women? We need you!
Please note: PPTA and the Women's Committee are trans-inclusive.
Who is on the Committee?
Four women members who self-nominate and are selected by the President and General Secretary
Representatives from the Secondary Principals' Committee, Te Huarahi, Executive and Komiti Pasifika will be elected by their respective groups.
Two PPTA staff members representing the Advisory and Field services
What will they do?
They will work to action the areas of priority identified by the Women in Leadership Summit, including:
Developing systems of mentoring, networking and support for women in teaching
Setting the direction for research that will help better understand the experiences of women in teaching
Identifying areas of professional development that would help women's career progression
Investigating the possibility of a regular Women's Conference or another event
What am I committing to?
We are planning one for one full day face-to-face meeting at PPTA National Office in Wellington. There will be up to three shorter Zoom meetings per year in addition to this. All costs will be covered by PPTA including travel and teacher release time when required.
What qualifications and experience do I need to have to apply for the role?
You need to identify as a woman and be a PPTA member.
You don't need to be a branch or regional women's representative, but people who hold those roles are welcome to apply.