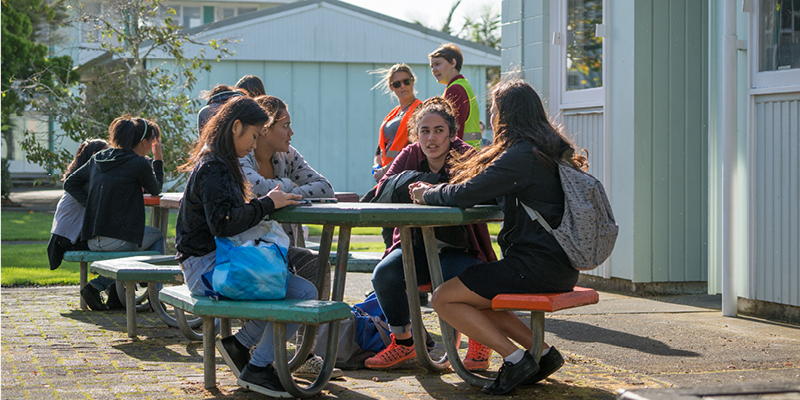 A long term plan for public education I
How will your party ensure that students, teachers and parents are meaningfully engaged in leading changes in education?"
National
We have a range of mechanisms already for formal sector engagement. However, through the introduction over the last few years of the Ministerial cross sector forum and regional cross sector forums we have been focused on ensuring even greater collaboration between the sector, officials and ministers on potential policy changes.
I am very keen to ensure that we get more engagement from students in particular. I intend to set up a Youth Advisory group soon to make sure the student voice is heard on important policy work.
We have recently passed legislation to enable Government and the sector to have the opportunity to consult on priorities for our education system. The upcoming consultation on the National Education and Learning Priorities is also an important way for Government to ensure that the vision for education in the future is shared by students, parents, boards of trustees and the teaching profession.
Labour
Labour is committed to working alongside those in education to make decisions in a collaborative way, drawing on all relevant expertise and evidence in the decision making process. Labour will give teachers back the right to elect representatives to their own professional body, the Education Council. We will involve all those with an interest in education, particularly teachers, students and parents, in the development of the first Statement of National Education and Learning Priorities, which is now required under the Education Act.
Green
When there is any legal or policy development policy, the Government should use best practice for timely and accessible engagement of young people. Children's voice has been noticeably excluded by this Government. Students, teachers, and parents need to be heard in different ways. Consultation is often pre-determined parameters and strategies. We would consult teachers via their organisations, parents via facilitated community engagement, and students via appropriate processes such as those outlined by the Children's Commissioner. Education policy should be developed with those most affected, not for them.
Treaty based negotiation with whānau and hapū and appropriate consultation with Pasifika communities needs to be facilitated via the leaders of those hapū or communities.        
New Zealand First
New Zealand First will develop a collaborative 30 year strategic plan for New Zealand education that would set an agreed yet flexible direction for our nation's education that is free from changes by governments and ministers. This would be done through a nationwide "Education Conversation" that included wide authentic public participation and robust discussion between all stakeholders across all sectors – Early Years, Early Childhood, Primary, Secondary, Tertiary and Trade Training and Adult and Community Education. This process would be similar to that undertaken in the development of our world-leading New Zealand curriculum documents and would include the voice of students, parents and caregivers, support staff, teachers and industry.     
United Future
We think that getting communities involved in shaping education is key, they're the ones on the ground and they have the experience to guide those decisions. We would ensure that information about the characteristics, facilities and performance of all New Zealand schools is avilable to parents on the internet, so that they can have all the information to be involved in changes to education.     
The Opportunities Party
We would involve teachers, students and parents in designing the reform of Tomorrow's Schools as per below, and we see an ongoing role for them in whatever structure replaces the current approach.                
ACT
To have an education system that works for every child we need to trust teachers to make teaching decisions, trust principals and boards of trustees to run their schools and trust parents to choose the best school for their child.               
Māori
The Māori Party will always commit to open, honest and meaningful consultation with students, teachers and parents on issues that affect any sector including education and would be happy to participate in settings that would allow meaningful discussion to occur. In the case of education, the Māori Party would be particularly keen to engage in the following areas:
ensuring early childhood education as the foundation for our future is affordable, available and responsive,
initiate nationwide discussion about compulsory early childhood education,
encourage schools to engage with families to improve educational outcomes for young people,
place high priority on the rollout of literacy and numeracy strategies for decile 1-3 schools,
advocate for a culturally inclusive curriculum and open up ways where iwi, hapū can have direct input into local curriculum documents,
implement financial literacy as a core component of the New Zealand curriculum from year 7 and 8,
investigate pastoral care models to ensure the appropriate support of Māori students in education,
guarantee mana whenua representation on the boards of all state schools