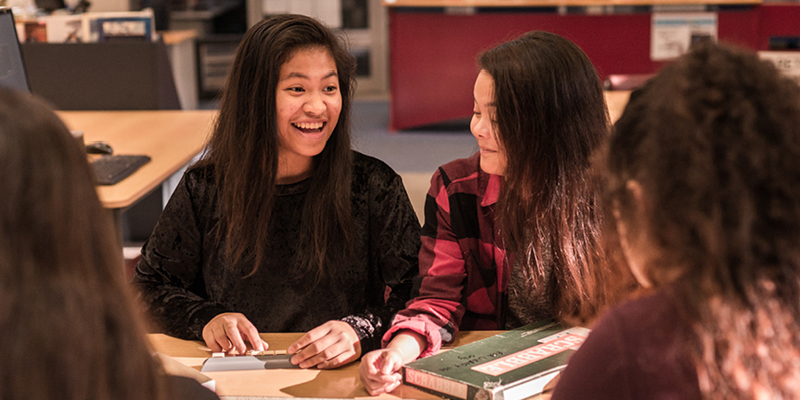 Fairness and equality for students IV
Will your party increase resourcing for young people with greater socio-educational needs?
National
The Government has continued to invest strongly in our children and young people through additional funding in education and other social and health services. We've raised core benefits for the first time since 1972. Over the past eight years about 300,000 homes have been insulated through the Warm Up New Zealand insulation programmes. The changes we have achieved through the establishment of The Ministry for Vulnerable Children, Oranga Tamariki will ensure that vulnerable children and young people have the best chance to have safe, stable and loving homes which will help them to grow into successful independent adults.
Schools have a key role to play in supporting the health and wellbeing of our young people. It's really important to me that our education system doesn't just focus on academic success, but also supports students to be well rounded. I also want to emphasise the important connection between student wellbeing and educational success. There's a significant cross-Government programme of work underway to improve the mental health of New Zealanders, and we're looking to improve alignment of the Government response across the board – we want our health, justice, education and welfare systems to work in an integrated way to promote mental health and do more to prevent mental illness arising, as well as improving the way we identify, respond to and support people with mental illness or addictions.
Budget 2017 provided $34.7 million to expand services for children with severe behavioural difficulties, focusing on those aged eight and under - expanding the significant level of specialist support already available, and also providing more support at an earlier age.
We know that young children with severe behavioural issues are more likely to be involved in antisocial behaviour later in life. By providing more support earlier, such as working with an educational psychologist or special education advisor, we're aiming to help steer more young children onto a positive path in life, and also reduce disruption in the classroom which can compromise other students' learning.
Schools have always helped support vulnerable children and families, there is a lot of work underway on this and you can expect to hear more.    
Labour
Yes. Labour is absolutely committed to tackling inequality in education. We have always held the view that it shouldn't matter where you are from or who your parents are, everyone has the right to a quality, free education that allows them to discover and realise their own potential. We also recognise that what happens outside the school gate has an enormous impact on what happens inside the classroom. That's why Labour has made clear commitments to tackle child poverty, deal with homelessness and transience and close the ever widening gap between rich and poor.      
Green
We believe in a universal approach, rather than the Social Investment Approach targeting of the Government. The best way to support young people with greater socio-economic needs is a programme like school hubs that means more food in schools, and ensuring that their health needs are met. This is in effect increasing resourcing.
The Green Party want to ensure that schools have the resources they need to address the effects of poverty. Housing, employment, wages, and incomes are all having an effect on families and the students and these need to be addressed by a responsible Government rather than dumped on schools. By having school hubs, we can directly tackle the impact of poverty on education.  
New Zealand First
The commitment outlined in answer to previous questions will, we believe, better address equity challenges and 'outside of school' factors that impact on student achievement.  We have also committed to strengthen school entry assessment tools and practices coupled with appropriate resourcing to better identify and provide the specific supports each student needs to attain their personal best.        
United Future
We want everyone to get great educational outcomes; we acknowledge that some students, particularly those with greater socioeconomic need, require more support. We are fully in support of resources and initiatives for these students and are happy to allocate funding to them.         
TOP
Moving to a non-competitive regional school structure should free up resources. We would encourage those resources to be invested to help students at the bottom end. How that is best done will depend on the region.         
ACT
ACT is very open to increasing targeted funding for at-risk students. However, equity in education is not only about money. ACT believes that the state should fund a range of schools, letting kids and parents choose what is right for them. An approach that works for one student may not work for another. Let's celebrate diversity in educational approaches, not 'one-size-fits-all' thinking.  Let's engage every student.
Māori
Yes we believe that adequate and appropriate resourcing should be available for young people with greater social-educational needs.