Benefits
The New Zealand Post Primary Teachers' Association / Te Wehengarua (PPTA) provides ongoing advice, guidance and advocacy for members about their conditions of employment.
Access to professional networks and advice
Where you can take part in decisionmaking and influence the debate on crucial education issues
Access to professional advice, legal advice, employment relations education and dispute resolution.
PPTA Service Award
PPTA has established a service award to recognise the efforts of members who have made an outstanding contribution to the objectives of the association.
The annual award is offered to any full PPTA member who has shown sufficient qualities of leadership and commitment in their service to the association. Award candidates must be nominated by at least two other current full members.
Membership Assistance Fund
Assistance may be provided to members or recent former members who have immediate financial need through no fault of their own.  The assistance may be in the form of a grant or a loan of up to $3,000.  If a loan is approved, it will normally be for 2 years with fortnightly repayments.  Commencement of repayments may be deferred in approved circumstances.  Any loan approved will be interest free.  Members are defined as full members of at least 12 months standing.

HealthCarePlus (formerly Education Benevolent Society)
One of the great benefits of being a PPTA member is having access to two of the most affordable 'day to day' medical plans available in the New Zealand market. Primary Care & Primary Care Extra have been specifically designed for education staff and are exclusively available to union members.
HealthCarePlus is owned by the education unions, with a goal of ensuring that members can access affordable health care throughout their working lives and beyond. HealthCarePlus is not for profit so all surpluses are used for the ultimate benefit of the members.
As well as Primary Care & Primary Care Extra, HealthCarePlus representatives can offer PPTA members:
• Hospital Cover with special benefits if linked to a Primary Care plan
• Risk Insurances at discounted rates (including life, trauma, income & mortgage protection insurances)
• Access to a Home Loans Solution to help members repay debt faster
For more information on any of these benefits call 0800 268 3763 or visit the website www.healthcareplus.org.nz
HealthcarePlus Summer Newsletter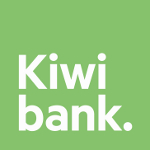 Kiwibank
PPTA members are eligible for a special banking package with Kiwibank.
Kiwibank is 100% New Zealand owned and operated. They've been thinking up ways to give Kiwis better value banking since 2002.
The banking package currently includes 0.25% off Kiwibank's advertised fixed home loan rates (excludes special offers or one-offs), 0.50% off Kiwibank's advertised variable home loan rate (excludes revolving home loans and offset mortgage), free EFTPOS on your everyday accounts and great discounts on credit cards and insurance.
Check out their Mates Rates flyer on the members only pages.
Log in to view the complete package, and the terms and conditions that apply
Keen to join Kiwibank?
Call them on 0800 629 008, visit your local Kiwibank or apply online. Remember to tell them you're a PPTA member so you can take advantage of these great benefits!
Already with Kiwibank?
To make sure you're getting the discounts you're entitled to, simply confirm your details. If you have any queries please call them on 0800 629 008 or visit your local Kiwibank.
More member benefits
More retail discounts available - log in to the members only side of the website to see details of these fantastic offers.
Log in