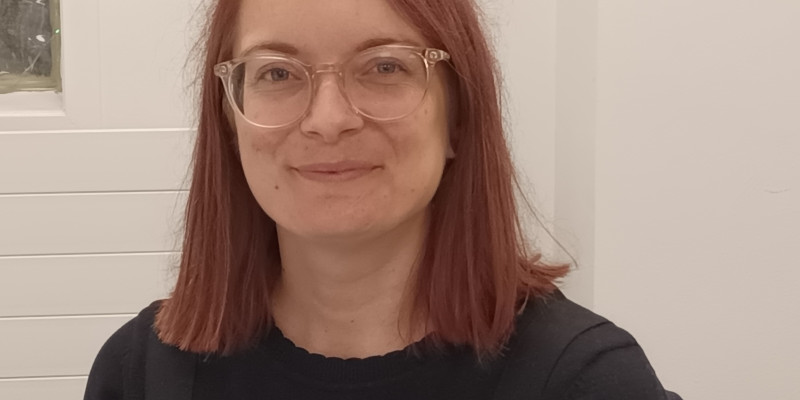 Introducing Jo Brunskill
Meet Jo Brunskill, one of the industrial team of advisory officers at PPTA Te Wehengarua in Wellington
If Jo Brunskill could wave a magic wand, she'd like the result to be the same as one in the movie, The Princess Bride, when Westley rolls down the hill, shouting 'As you wish'. "Except in our case, Westley would be the Ministry of Education."
Jo, a former language teacher turned advisory officer, has plenty of encounters with the Ministry of Education in her role at PPTA, and plenty more close encounters are in store as she will be the advocate for PPTA in the upcoming Secondary Teachers' Collective Agreement negotiations. She is also an advocate for the negotiations that are underway for the Adult Community Education and Out of Hours Music and Art teachers' Collective Agreement.
However, advocating is only one of several portfolio areas she has. Others include developing and advising the national executive on policy around health and safety, climate justice, pay equity, teacher wellbeing and member benefits.
"Managing the workload and competing needs of each portfolio is one of my key challenges. I'm also quite new to the role, so another challenge has been ensuring that I have up-to-date knowledge and understanding of the key issues relating to each portfolio."
She misses teaching, particularly the rangatahi (young people). "I miss the stories and updates that my students would share and seeing that spark in their eyes when they were excited about learning. "I particularly miss my kaiārahi akoranga (academic mentoring) group of neurodiverse learners. We used to have the most entertaining conversations and debates about anything and everything." While she's not teaching language anymore, Jo is continuing to learn. "I'm currently learning Te Reo Māori, mainly through Scotty Morrison's Māori Made Easy books, the Te Reo Drops app and Ōpaki on Māori TV.
"I'm also dabbling in Scots Gaelic in an attempt to connect with my whakapapa, but also because language learning is something I love." She speaks English and French fluently and a few years ago she was awarded a Language Teachers' Scholarship that enabled her and her family to live in Nantes, France, for 10 months. "It was an amazing experience – developing a real picture of another school system, working on my French language and cultural knowledge, and meeting wonderful teaching colleagues and friends. The best part had to be the bread and the cheese – miam!" Life outside PPTA for Jo involves keeping up with her husband and their three children, aged 14, 12 and seven and "a smattering of volunteer roles. Connecting with people and advocating for others are some of the things that make me tick."
She is an avid reader, and her preferred genres are fantasy, feminism, historic fiction, dystopian futures, leadership "and some nerdy political biographies". She also loves any movies that involve someone trying to make a difference in others' lives. "My current favourite TV show is probably Schitt's Creek. I recently loved Heartstopper, based on Alice Oseman's graphic novels. "And I love any Legend of Zelda video game."