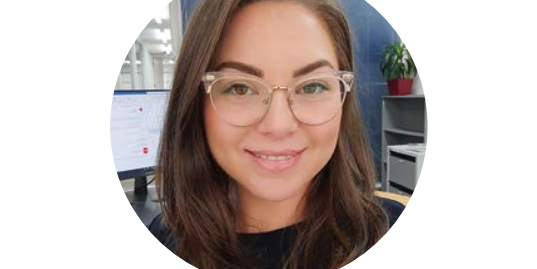 Introducing Rochelle Shadbolt
PPTA Te Wehengarua Field Officer Rochelle Shadbolt is enjoying working for the good guys
Having worked in Human Resources mostly in the health sector for 13 years, Rochelle Shadbolt is enjoying sitting on the other side of the table, working as a Field Officer in Taranaki and Manawatū-Whanganui regions.
"Sitting on this side of the table aligns much better with my leftist values and is very rewarding. I like helping people and supporting them through challenging circumstances. I have a lot of energy for making sure things are fair and right. It's awesome being able to support and represent teachers, being part of making teaching a better profession to work in and helping improve public education in Aotearoa. I am a proud member of the Rainbow (LGBTQ+) community and whakapapa to Tūhoe and Ngāpuhi Iwi.
Inclusivity initiatives
Rochelle's previous roles have enabled her to gain experience with employment processes such as disciplinary and performance matters, restructures, disputes and mediations. "I also got to do a lot of positive work supporting inclusivity initiatives for the Rainbow community, Te Tiriti partnership work and equity programmes for Kaimahi Māori, leadership development and programmes aimed at making the workplace better and improving job satisfaction for staff.
Rochelle says the biggest challenges of her Field Officer role, which she has been in since the start of Term 2 this year, involve learning the ins and outs of a whole new industry and profession. "Getting to know our collective agreements has been exciting and challenging."
When she's not working, Rochelle enjoys outdoor pursuits like rock climbing, hiking and camping. "I play drums, dance and do yoga. I like to read, game, listen to music, live where possible, and watch movies. Right now I am studying part-time at Massey towards another degree, in Psychology.
And about that surname? "Yes, Tim Shadbolt (renowned activist and Mayor of Invercargill) is my husband's great uncle and he is a crack up at the regular family reunions we go to."