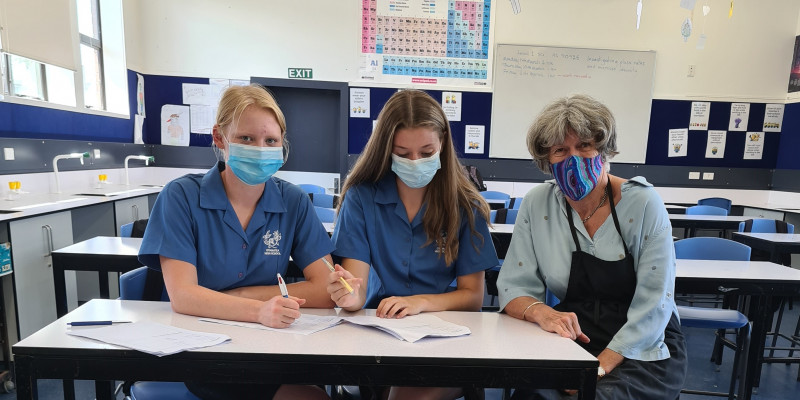 Tapping into the part-time potential
Schools are urged to create more part-time and job sharing options for teachers who can't or don't want to work full time.
"I'm having a ball."
That's not something you hear often when talking to a secondary teacher at the moment, but it's how Northland Maths and Science teacher Hazel McIntosh describes her current part-time role.
Hazel, who stopped teaching full time in 2019, says she would usually prefer to relieve rather than work part-time because normally part-time teachers get taken advantage of. "I live in a rural area so I would be be physically at the school for the whole day. So even though you're not being paid for the whole day you are there on site and regarded as available.
Attractive conditions make it worthwhile
"I accepted a part-time position this year because the school has made it attractive by giving me the conditions that make it manageable and worthwhile for me." Hazel teaches 11 hours a week, with Wednesdays off and she has pro-rata non-contact time. The school accepted everything she asked for because they were desperate, having employed a teacher who was overseas but could not get back due to COVID-19 restrictions. In the same week that she accepted her current position, she was called by two other schools wanting to employ her.
"We are in a very unusual situation of being given the terms and conditions which enable us to be genuinely part-time. If I didn't have these conditions, relieving would be far more attractive because there is no preparation, no marking, no meetings, no pastoral care. Comparing part-time with relief teaching is like chalk and cheese.
"But I actually prefer part-time teaching to relieving because I miss the actual teaching. I much prefer being able to suport learning for the kids. I miss thinking about how I'm going to get a particular science concept over to the students. I miss the relationship you have with the students and being fully part of the school. Even if you're relieving at the same school all the time, you're not really part of the school.
Need to face workforce facts
"When I'm relieving outside my subject area some poor HoD has to prepare the lessons, it's not making good use of my skills and we are not doing students any favours. I feel like I am a wasted resource. Everyone loses."
Hazel says schools need to think about hiring more part-time teachers and creating more job sharing positions. "Schools need to face the fact that we have an ageing teaching population. There are a lot of us older teachers who cannot meet the demands of full time teaching as it is a physically exhausting job, but we are a very useful part of the workforce who could really support the team in a lot of subject areas - if you make part-time teaching attractive for us."