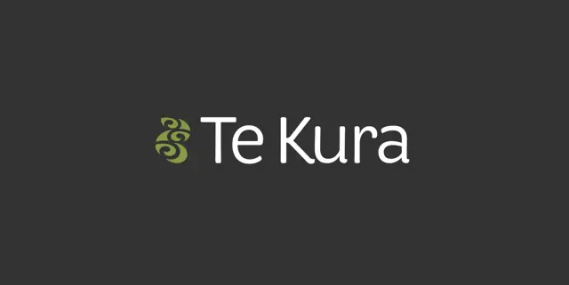 Te Kura to celebrate 100 years
Te Kura's centenary next year will celebrate 100 years of educating more than 1.5 million young New Zealanders
The Correspondence School – with its sole teacher, Janet MacKenzie – started sending out primary school lessons from a small office in the Department of Education almost 100 years ago.
As those first students completed their primary schooling, there were calls for the school to expand into secondary schooling, and in 1929, the first three secondary teachers were appointed to the new division with a total of 50 students on the roll.
However, for a school that was growing at an exponential rate, there were immediate headaches - the school had already had three moves in seven years and finding an office for the first three secondary teachers, Miss Spite, Mr Turner and Mr Mackinlay, wasn't easy.
Secondary department makes itself at home
At that time, the school's premises were at 156 The Terrace, sharing an old house with the Government's Geological Survey Department. When some of the geologists went on the field trip the secondary department moved in.
With the return of the geologists, the secondary staff, now including two typists and some relieving teachers, moved along up The Terrace to number 168, another temporary office.
There were now 1000 on the roll – 800 primary children and 200 in the secondary department.
In 99 years, the school has undergone remarkable transformations. Even its name has changed.
Educating lighthouse and high-country children
But the profound mission of Te Aho o Te Kura Pounamu (Te Kura) has not deviated since 1922 – to provide education to children and young people who would otherwise miss out.
It has also been called on over the years to supplement learning for New Zealand children during major public health crises – from polio and influenza epidemics to the present COVID-19, and its services were also mobilised after the Christchurch earthquakes.
Originally responsible for the education of "lighthouse and high-country children", Te Kura now enrols more than 23,000 students a year – a hugely diverse group from early childhood to young adult. More than half the ākonga are Māori.
It's estimated that at least one and a half million New Zealand students have gained some part of their education at the Correspondence School/Te Kura over the past 99 years.
Re-engaging at-risk students
It teaches New Zealanders who live overseas, young parents, gifted and talented students, prisoners, and ākonga from other schools who take subjects not available in their own schools.
The Correspondence School was the result of families living remotely agitating for schooling. Today thousands of tamariki and rangatahi are referred to Te Kura each year, mainly because "school" has not worked for them.
Te Kura's curriculum – Te Ara Pounamu - provides personalised and flexible learning encompassing a student's interests and potential, and offers the ability to learn anywhere, anytime, anyplace.
It is also keenly aware that the relationship between ākonga and kaiako is key – just as in 1922, when its first teacher, Janet MacKenzie, intuitively understood that bond and was at pains to nurture it.
One of Te Kura's programmes to re-engage at-risk students as part of a Ministry of Education-backed Auckland intervention following COVID-19 lockdowns was recently judged by the Education Review Office as "a phenomenal success".
* If you have memories of Te Kura to share or would like to be involved in Te Kura's Centenary celebrations next year, please email centenary@te kura.school.nz.