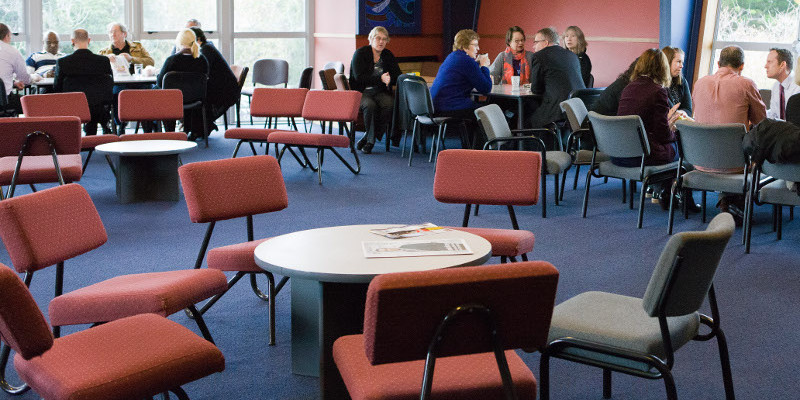 Teacher supply
Secondary teacher shortages are at crisis point. There are vacancies in many subject areas and in many geographical areas. Principals are considering the prospect of cancelling subjects for lack of trained and qualified secondary teaching specialists.
Teacher shortages limit student achievement. Schools are forced to make compromises which reduce the quality of education for students
Recruitment is in decline and schools are losing teachers
The 2018 Secondary School Staffing Survey Report shows a deteriorating trend. A number of measures in the report are the worst recorded by PPTA since the start of this series of reports.
2018 Secondary Staffing Survey report
Why we are facing a critical secondary teacher shortage
Declining relative salaries
Improved alternative employment prospects
Deteriorating working conditions
The secondary teaching workforce
The teaching workforce is ageing. Over 45 percent of secondary teachers are over 50. If that's you, we want to make sure that if you leave you are replaced by someone equally able and that if you choose to stay you can look forward to a long and productive career that closes with dignity.

There is a high rate of attrition among beginning secondary teachers. Just under half leave teaching within their first five years. Fewer beginning teachers are entering the profession.
There are not enough new teachers in subjects like physics and chemistry, technology, and mathematics. There are also significant shortages in subjects like business, Te Reo Māori, agriculture, horticulture and a number of languages. In some areas even English positions cannot be filled.
Why teachers leave teaching - contributing factors
Pay, workload, housing costs and a government committed to reducing spending on public services.

Fixed term, insecure appointments cause people to leave teaching, make the profession risky and unattractive and are often illegal.
Supporting secondary teaching careers
We're committed to making sure every teacher, from their very first position through to retirement, is well-supported and encouraged to reach their professional potential.

As a sector, we need to work together to develop new ways to support people with the skills we need into the profession. Things like scholarships for specialised subject areas would be a good start but we also need to increase salaries to a competitive level.
Value teaching, treat teachers with respect
Understand that teachers are dedicated to delivering the best outcomes for students, treat teaching and teachers with respect and value the work teachers do.

Recognise teachers are more than teaching labour units, that they, their whānau and communities have needs.

Pay teachers a salary which is competitive with other professions; give them a workload which does not force them into ill health. Make the job conditions attractive again.
Teacher supply working group
As a result of the 2015 Secondary Teacher Collective Agreement (STCA) negotiations We've been working with the Ministry of Education, the School Trustees Association, the Secondary Principals' Council, the Secondary Principals' Association and the Education Council to identify what the teacher supply problems are and recommend solutions.

The Supply Working Group made 41 recommendations and we and some of the other groups made an additional 13 that weren't supported by the ministry.

Getting the ministry and the government to take action to address teacher supply issues in a long-term sustainable way is something we're still working on.
Teacher Supply Working Group Report
Government response - addressing teacher supply (13 December 2017)
Teacher supply package (Ministry of Education)
Some help to fix secondary teacher shortages (PPTA press release 13 December 2017)
Teacher Supply Presentation - Melanie Webber at PPTA Annual Conference 2016
Article adapted from Teacher Supply Crisis, PPTA News November 2016.
PPTA News November 2016