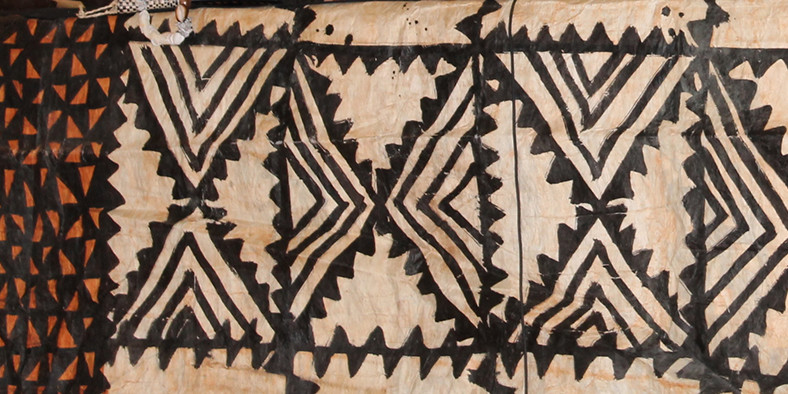 What is Tautai ole Moana? 
With the Tautai ole Moana programme now set for an extension, PPTA News spoke with national coordinator, Target Road School principal Helen Varney
The Tautai ole Moana – Strengthening the capability of Principals to improve outcomes for Pasifika Learners programme is aimed at creating opportunities for Pasifika learners through strengthening their school leadership.
National coordinator Helen Varney says the programme, spearheaded by the New Zealand Pasifika Principals Association, the New Zealand Principals Association and the Ministry of Education, was designed to improve outcomes for Pasifika learners.
"To be able to do that, their leadership has to have a connection with them. What we are trying to do is really around strengthening leadership capabilities in a way that improves outcomes for our Pasifika learners," she said.
"For whatever reasons, and there are many different ones, Pasifika learners have not fared will. Some have done amazingly well, but the majority haven't. We want to change that through leadership."
Uncomfortable conversations
The programme was not about blame, Helen said, rather it was about helping grow principal leaders in our system to support this. "We worked on looking at things, having uncomfortable conversations and uncomfortable recognitions within ourselves. Participants look at who they are, where they've come from, why they make the decisions they make and how they as leaders can be sure those decisions address the needs of all.
'We won't have cultural competency unless we unpack. There are things we aren't going to agree with, but as leaders we listen, learn and share ideas for how we can shift that," she said.
Navigators
The programme sees students tautai – navigators. "We know that the Pasifika people navigated through the South Pacific. Instead of looking at a Pasifika student and thinking that they don't understand, it's about looking at them and see that they have come to school in a place that doesn't look like where they are from.
"They have navigated through different worlds. We need to see the child who comes into school speaking fluent Tongan, rather than one struggling with English. We need to face our own unconscious bias and become more aware," she said.
The space between
The pilot programme included 10 principals in Auckland and 10 in Wellington. "We work together as a group of leaders who lead very different school communities and staff, but who have very similar questions. We talk about deep things and become more aware."
When the participants get together they use the talanoa (conversation) process. We are open and honest with each other. We focus on va'a – looking at the space between you and me, getting people to recognise that space is there. To close that space we must share and be open."
The process grew out of research by Otahuhu Primary principal Jason Swann for the Māori Achievement Collaborative (MAC) principal PLD pathway. "It was about connecting with Māori and each other. Looking closely at how as leaders we do things differently to each other. This is about Pasifika connections and pathways."
Know your community
Helen says nothing will change unless a school has it in its strategic direction. "If you haven't got outcomes for Pasifika students in there you are just playing lip service."
"You need to know your community. It's about developing a relationship with them, not just sending out information. Listening and talking. There will be times when the community comes to you and times when you will need to go to the community. It has got to be collective and collaborative," she said.
"To keep this working, we need to get people who really want to make a difference. To look at what has worked for some and change it to work for more. That's the key to this. People who what to do that will be open to new ways of doing things."
Being open to change
The Covid-19 pandemic threw up an example of the need to be open to change when some schools, particularly in South Auckland, were having problems with senior students not returning after level 4 lockdown.
Many of their families had experienced job losses and those students had gone to work to support their families, Helen said.
Some schools looked at what they could do to make sure those students' education wasn't suspended and changed their opening hours so the students could work school around their jobs. "To keep them connected with the school so that when circumstances change with their families it is easy for them to return," she said.
A number of schools refused to do this and stuck rigidly to opening hours, but Helen believes we can't keep working that way. "We have got to learn from what's happening to keep our students involved and connected with our schools," she said.
The next phase
Helen was thrilled with the $2.5 million backing by then Associate Minister of Education Jenny Salesa to continue the programme into next year. "It's just a drop in the bucket, but it's a great drop. We're really pleased with it."
For the second tranche the programme approached schools with a large number of Pacific Island students. The plan is to run it for 20 more schools in 2021 and they have 15 schools signed up already.
"The following year we hope to go up to 40. The MAC is up to 300, but that built up over time. We are doing it slowly and carefully."
In the end they would like to use what they are learning to build a framework model for principals, she said.
For a first hand experience of Tautai O Le Moana read: Leadership with a Pasifika lens