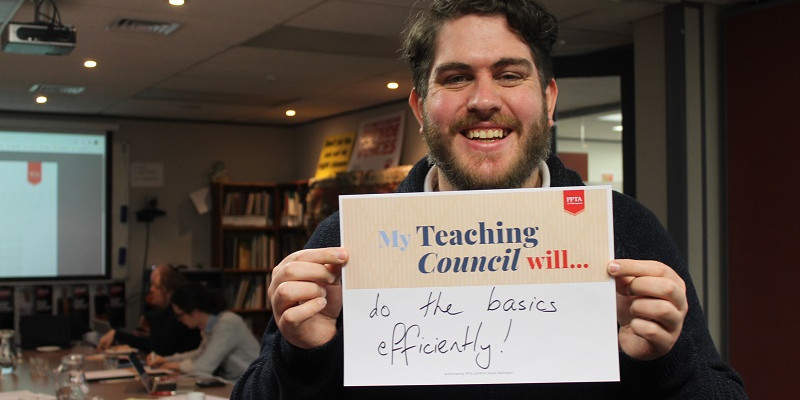 Teaching Council governance board elections
Nominations for the sector representatives for the Teaching Council governance board are open until 30 December.
PPTA Te Wehenegarua campaigned hard for the right to have elected sector representatives on the Teaching Council board. The first elections took place in 2019 and at that time voter turnout was low, and teachers had no inkling of the conflict that would arise between the profession and its registration board over proposed fees increases.
Teachers now have a much greater appreciation of the need for strong secondary teacher and principal representation on the governance board. We would like to support any teachers who are putting themselves forward for election.
Voting for the Teaching Council elections will take place between 8 – 28 February 2022. This time has the benefit of including our week of branch-based Paid Union Meetings, at which we can allow time for members to vote.
We know of several PPTA members already who are stepping up and standing to be the secondary teacher representative. Check out their profiles below.
Are you considering standing? Let us know. We would like to support and promote you however we can. Email teachingcouncil@ppta.org.nz to let us know.
Fiona Wolff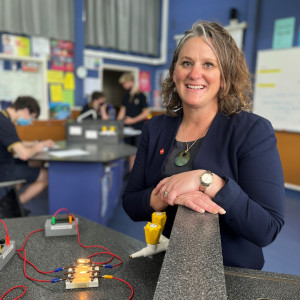 I live in rural Waikato with my family and teach at Morrinsville College. As the Science Learning Area Leader, I work with a strong team of science teachers and am supported by five subject associations. My networks allow me to stay up to date with many of the challenges and opportunities for our sector. I have been a member of PPTA since 2008 and I am active at a branch, region and national level. I am committed to developing respectful and functional relationships with my colleagues while being mindful of outputs and timelines.
Teaching is the best job in the world. We are so fortunate to work beside the future of Aotearoa New Zealand inspiring them to do their best, all the while upholding excellence in our profession. I am passionate about equitable educational outcomes for all and this can only come from a system where teachers feel supported and valued. When genuine, iterative consultation is prioritised at the decision-making table, our sector can have greater confidence in change. If elected to the Governing board for the Teaching Council, I would be a strong advocate for teachers from both an industrial and professional perspective.
I would be honoured to be your secondary teacher representative on the Teaching Council for the next three years.
Michael Harvey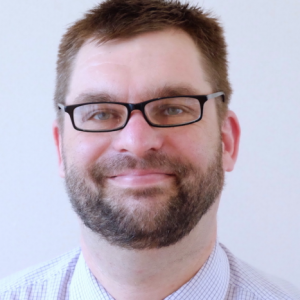 Hailing from Turanganui a kiwa, Michael is a science educator based in Blenheim, Marlborough. He has 9 years of secondary teaching experience both nationally and internationally. Michael is passionate about having teachers' voices heard and is an active member of the PPTA both nationally and regionally. He is also involved in both the Tanzanian Root and Shoots SDG Laboratory Schools and Kakuma refugee project which illustrates his vision that education should be a liberating experience and available to all.
Vanessa Brown
We choose to teach. We love our subjects. Teaching is about building relationships. Therefore, students are at the heart of our practice.
The Teaching Council has morphed into an organisation that governs us: "The Teaching Council's purpose is to ensure safe and high-quality leadership, teaching and learning for children and young people." Yet we know them only as an organization we pay a lot of money to, every three years. It's time for our hard-earned money to be better spent, supporting teachers and upholding standards.
Restoring mana to our profession needs to be the Council's mahi. It needs to be done in a cost-effective matter. Upholding standards doesn't require endless, busy, pointless communications. Fees need to be cut. The Teaching Council needs to work for us, be transparent, uphold the standards and our professional mana. It's time to end the fancy logos and corporate identity. Let's support our teachers.