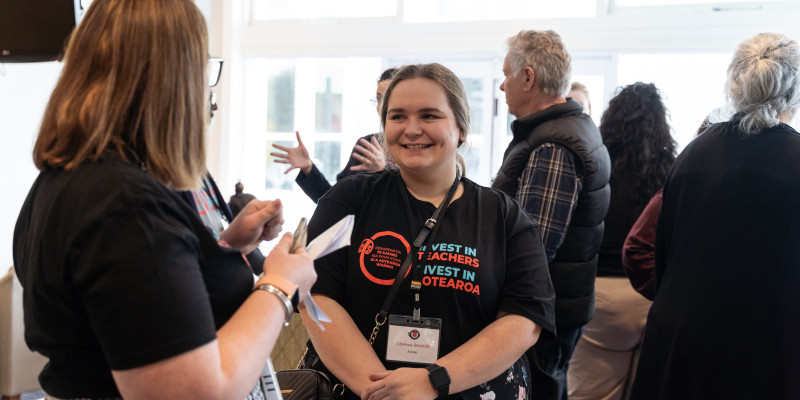 Invest in Teachers, Invest in Aotearoa
It's time to invest in teachers
Secondary teachers are under pressure and that's why they need your help. If we invest in our teachers, they'll be able to invest in our rangatahi, which is an investment for all of Aotearoa.
Teachers are at the heart of an ecosystem

Teachers plant the seeds for tamariki, organisations and communities to grow. Teaching is all about connecting. Connecting students to knowledge, to aspirations and achievement in many forms. They carry that with them to their homes, their friends and their futures. When teachers are undervalued, it undermines a fragile ecosystem. He waka eke noa.
Teachers are going backwards

Workloads are growing and pay is shrinking. Inflation, housing issues and cost of living pressures mean teachers are quickly and dramatically losing ground.
Teachers have time to learn and grow

Teachers don't want their jobs to be merely sustainable and manageable, they want them to be rich in experiences, exciting, and fun. Teaching, by its nature, will at times be challenging, but that challenge should not come from excessive workload demands. There must be time, not just time to do the job, but time to enjoy it, and time to learn and grow in teaching practice.