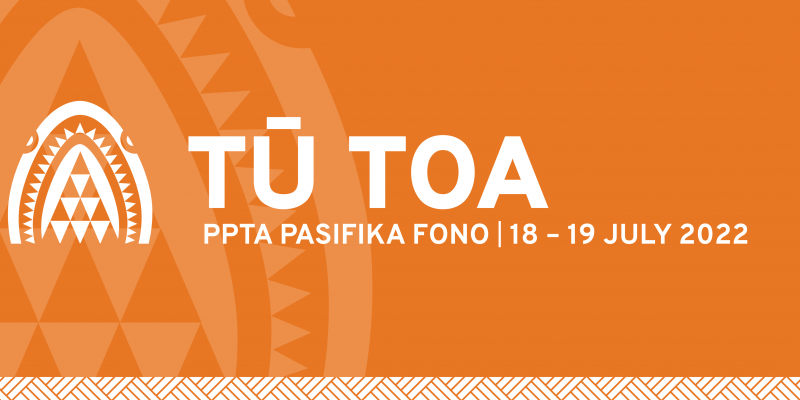 Pasifika Fono
The PPTA Pasifika Fono 2022, Tū Toa, is open to all Pasifika teachers and all teachers of Pasifika students.

It is being held at the Brentwood Hotel, 16 Kemp Street, Kilbirnie, Wellington. The fono starts on Monday 18th July, with registration from 9 am and the opening ceremony at 9:30am. There is a Pasfika themed conference dinner on Monday night. The fono closes with afternoon tea at 4pm on Tuesday 19th July 2022.
Tū Toa means to 'stand strong' in Cook Island Māori. Originally, the theme was to have been for the planned (but sadly cancelled) 2020 Fono. We have had such an incredibly challenging last few years that it seemed fitting that we keep this theme for 2022.
The Fono programme includes inspiring speakers and a range of workshops, events, and activities. The theme Tū Toa encourages educators to stand up and stand strong, for themselves, for their communities and for their students and the Fono will have three strands to emphasise the importance of all three.
The Fono aims to be both enlightening and motivational for those who work with Pasifika students and to provide our teachers with tools that will enable them to be successful leaders for the Pasifika students they teach.
Registration
Registrations for the Fono have now closed. Please contact Kylee Houpapa at khoupapa@ppta.org.nz if you have any questions.