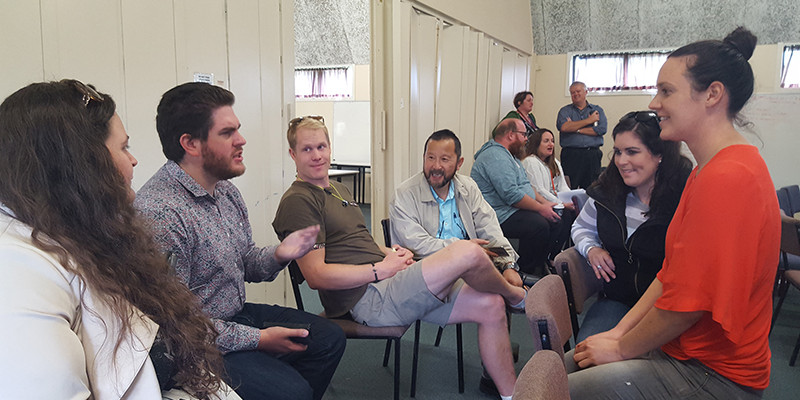 COVID-19: Top Tips for Health and Safety
Check out the Health and Safety tips to get you through the COVID-19 changing alert levels
Top Tips for Health and Safety in COVID-19 Times
Health and Safety Reps
Workplaces are required to have Health and Safety Reps who are legally entitled to paid training and paid time for these roles. Health and Safety Reps represent school workers on health and safety matters and work to ensure that schools are safe workplaces. If your school does not currently have a Health and Safety Rep, you can share any concerns with your branch chair.
Learn more about Health and Safety Reps at Health and Safety | PPTA
Avoid large gatherings wherever possible and follow Public Health guidelines
Schools are exempted from physical distancing requirements, but additional restrictions on gathering limits apply if there are people present who are not staff or students. At alert level 3, no more than 200 people should gather inside, with a minimum one-metre physical distancing rule inside. Events should take place in well-ventilated areas or outdoors, and hand sanitisers must be available. While schools are left to make their own decisions about whether to hold such gatherings PPTA advice is that only necessary gatherings should happen.
If you are sick – stay home!
All staff and students should not attend school if they are unwell. If you have symptoms of cold or flu, contact Healthline's COVID-19 health advice line (0800 3585453). If you are told to self-isolate, you must do so immediately. If you are advised to get a COVID-19 test, please get one and isolate until you have received a negative result. By getting a test you are helping keep everyone safe.
Vaccination is strongly recommended, as one of our layers of defence against COVID-19.
The Pfizer vaccine is voluntary for most people in New Zealand, and freely available to everyone aged 12 and over. Teachers can get priority vaccination – find out more at COVID-19: Priority vaccination for teachers | PPTA
You don't have to share your vaccination status
PPTA encourages members to get vaccinated, but you cannot be required to get vaccinated. The school can ask you whether you have been vaccinated, but you do not have to disclose your status. If you do not, they may assume that you are unvaccinated. Information about your vaccine status cannot be shared without your consent.
Contact your Field Officer
If you are unsure of your rights or want to find out about a potential Health and Safety compliance issue, get in touch with your Field Officer. You can find your branch's Field Officer contacts at Contact us | PPTA
For more Public Health Advice about schools, see Education | Unite against COVID-19 (covid19.govt.nz)