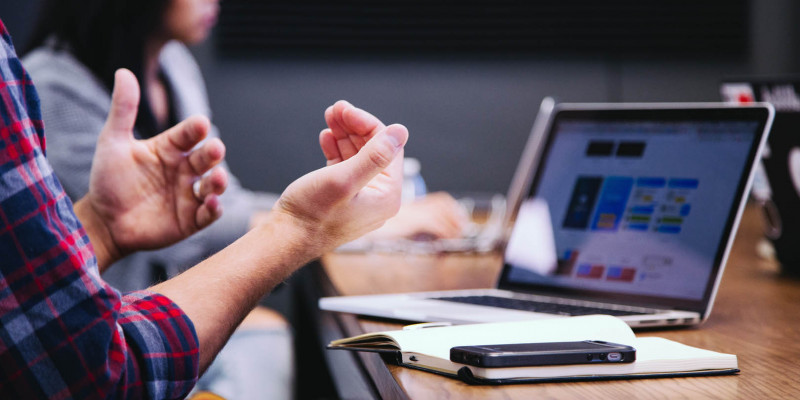 Hybrid Learning Advice
With an increased number of students learning from home, we have updated our advice to include some ideas about how your teaching practice could integrate some online components i.e. hybrid learning.
The expectations of both PPTA and the Minister are that we need to be realistic in dealing with the current situation. You cannot be full time in the classroom AND supporting students at home. However, some teachers and schools are adopting hybrid methods to deal with disruptive absences of staff and students and for those members, the following advice pulls together ideas from the experiences of hybrid learning to date.
What is not hybrid learning
Running parallel face to face and online teaching is not hybrid learning.
Having a face to face teaching class and repeating the lesson online is not hybrid learning.
PPTA is opposed to these approaches as they are an unnecessary workload burden for teachers and unsustainable in anything but a short-term emergency.
What is hybrid learning?
Hybrid learning is a more integrated approach to teaching and learning using online options. Many schools, particularly in Auckland and Waikato, have moved towards hybridised models to cope with extended periods of disruption to whole group face-to-face learning.
Most teachers who move into hybrid learning would normally do so over a period of time and as part of a professional growth process with PLD and support.
If there is to be a systematic move by a school to hybrid learning strategies as a tactic for dealing with current disruptions, then these should be openly discussed and agreed on by staff and support and professional development should be provided to ensure that it is consistent and manageable for kaiako/teachers.
Hybrid Learning – Advice for Teachers when discussing the move to Hybrid Learning
All changes to teaching and learning should be accompanied with conversations about workload implications. There should be no significant increase in workload without a reduction in another area. Be kind to yourself. Remember that the pandemic is tough for everyone, and it is ok if your teaching is not world-changing while we are facing these challenges.
If you are getting started:
It is essential that your school has an up-to-date cyber safety/digital learning policy that is enforced. See the advice in COVID-19: Working from home | PPTA (which includes many of the protocols that are also applicable to hybrid learning).
Share ideas, resources, and planning with colleagues or within departments or in other schools.
Use what is familiar – start with the digital platforms that have been adopted by your school. Ask for training or support as needed.
Teaching and learning should be during normal school hours. All teaching time is contact time regardless of when it occurs. See the advice in COVID-19: Working from home | PPTA
Establish boundaries around expectations for when they can expect to contact you and get replies from you if there is online work. Protect your evenings/weekends free from interaction with students. See the advice in COVID-19: Working from home | PPTA
PPTA does not advocate for the redesign or rewriting of assessment tasks at this time. However, if you are already developing a hybrid approach you could consider whether any existing assessments lend themselves to use in hybrid form. For example, if you are using portfolios of learning, self-assessment, formative snapshot assessments. You might share assessment rubrics online.
Think about how to integrate normal classroom information, for example, karakia or daily notices.
Provide students with links to learning objectives and success criteria. Share term plan or calendar.
Teaching and Learning – Hybrid Learning Strategies that you might want to adopt:
These ideas are not a recipe for hybrid learning, but examples of things that can be added to your teaching repertoire to develop a more hybridised approach if you are moving that way. Your school should provide professional development and support for anything which is new, including time.
Consider loading learning resources such as class notes, PowerPoints, videos, onto digital platforms (e.g. MS Teams, Google Classroom) for all students to access. Consider adding voice recordings to PowerPoints for additional commentary or explanation.
Consider recording short extracts of your lessons – such as key explanations or teaching points. Have the camera on you or the board/projection rather than the students. Load these onto a secure digital platform for all students to access.

Consider using some learning activities that can work across the two learning settings – such as Kahoot or other quizzes. Gamify learning.

Consider pre-recording videos with key learning – can be used by face to face and learning from home students. Include closed captions/transcripts to support learners who are hard of hearing.

Consider using curated content sites such as Education Perfect, EdPuzzle and Khan Academy to support your teaching and learning. Source free resources to supplement your teaching – e.g. YouTube, EDTV, TedTalks, blogs etc.
If you are a teacher who is already well advanced in developing hybrid approaches and you have lots of students learning from home then you may also consider ways for learners to collaborate across the settings – such as shared documents, small group projects. Learners could also be encouraged to connect with their peers by sharing stories or updates from their homes. They could create quizzes for each other to complete based on the learning content.
Other ideas from members who have experience in moving into hybridised teaching can be found on the PPTA members - bringing out the best | Facebook group.
Only what is reasonable and manageable.
Remember that this is a time to manage your own health and safety and wellbeing. Be gentle on yourselves and avoid workloads that will be unsustainable. If you think that unreasonable demands or expectations are being put on you, you can get support from your PPTA Field Officer.